Well, in spirit anyway.
Awhile back he posted some steaks that had been marinated in balsamic vinegar and olive oil, and they looked so good that I had to give it a try.
I had a single ribeye hiding in the freezer for a time when I would be eating by myself, and last Saturday's lunch turned out to be that time.
I salted the steak lightly before applying the balsamic vinegar, which came out of the bottle a little faster than I expected, and olive oil. It marinated for 4 hours and I added a little more salt and some pepper after wiping off the marinade.
Lump charcoal + cast iron = grill marks.
The oil and vinegar added a nice complementary flavor to the beef, and what's a steak without mushrooms?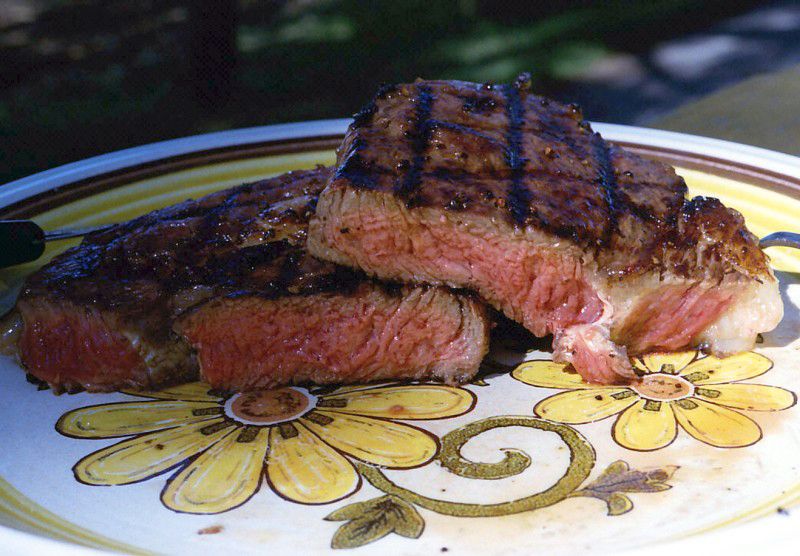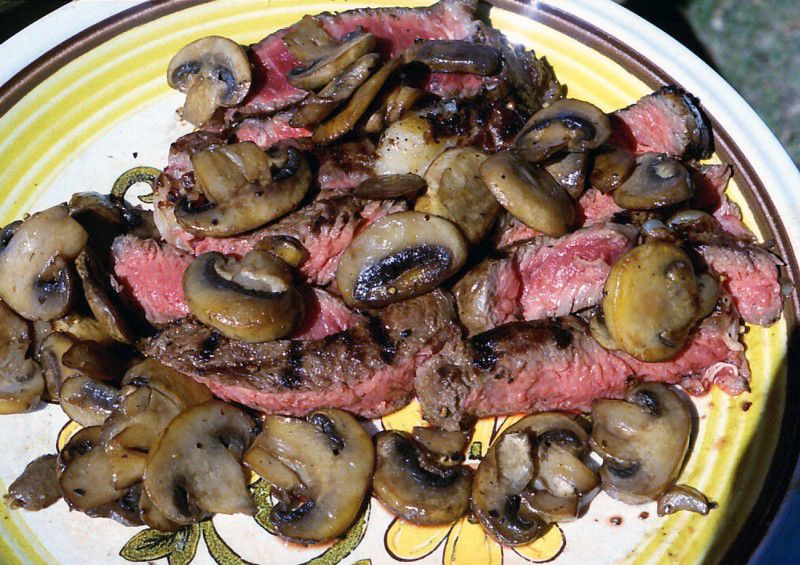 I'd definitely use this marinade with a steak again, especially since the ingredients are pretty common and usually on hand. Thanks, Beercuer!
Brad