I first started making this recipe many, many years ago, round about the time when dinosaurs still walked the face of the earth. This is a sweet and savory recipe and makes for an unforgettable dining experience. So, I got a whole chicken, cut it up, and slapped it on the grill. Don't need no seasoning at this point.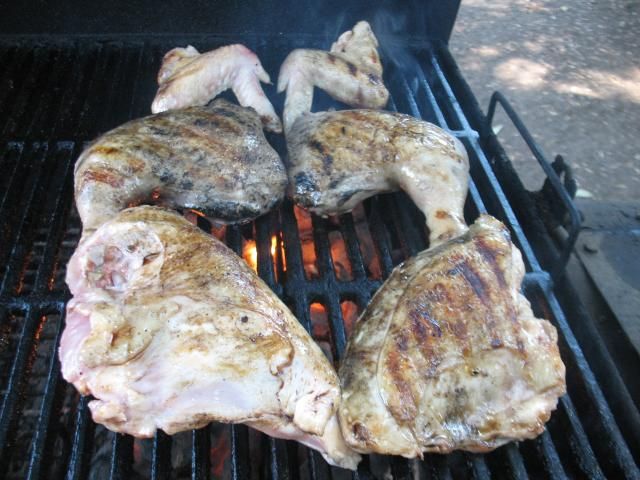 And just like magic, it changes color
Time to get serious and bring out the heavy artillery-- the cast iron skillet, an old Griswolds that's been in my family... well, since the Iron Age.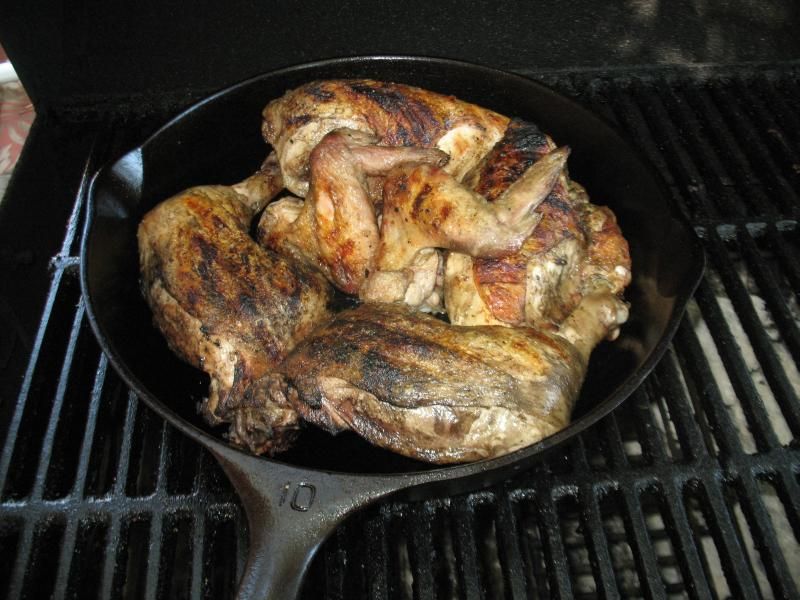 Okay, now to season the birdie. Just like with chili, I imagine there are countless recipe variations for this. I am hooked on this one. Check out the ingredients-- dark corn syrup, butter, lemon juice and lemon rind, seasoned salt, oregano, pepper, and always a splash of white wine, in this case, Sauvignon blanc.
Let it simmer a spell. And there you have it, ready to plate up, nice and sweet with a fresh lemony twist. How I wish I could do that, but I have to hold it for several hours as my company has been delayed. As soon as I can I will post the pic. I plan to plate it with rice (goes very well with this meal), and green beans that are imported from France. Meanwhile, good eats to all!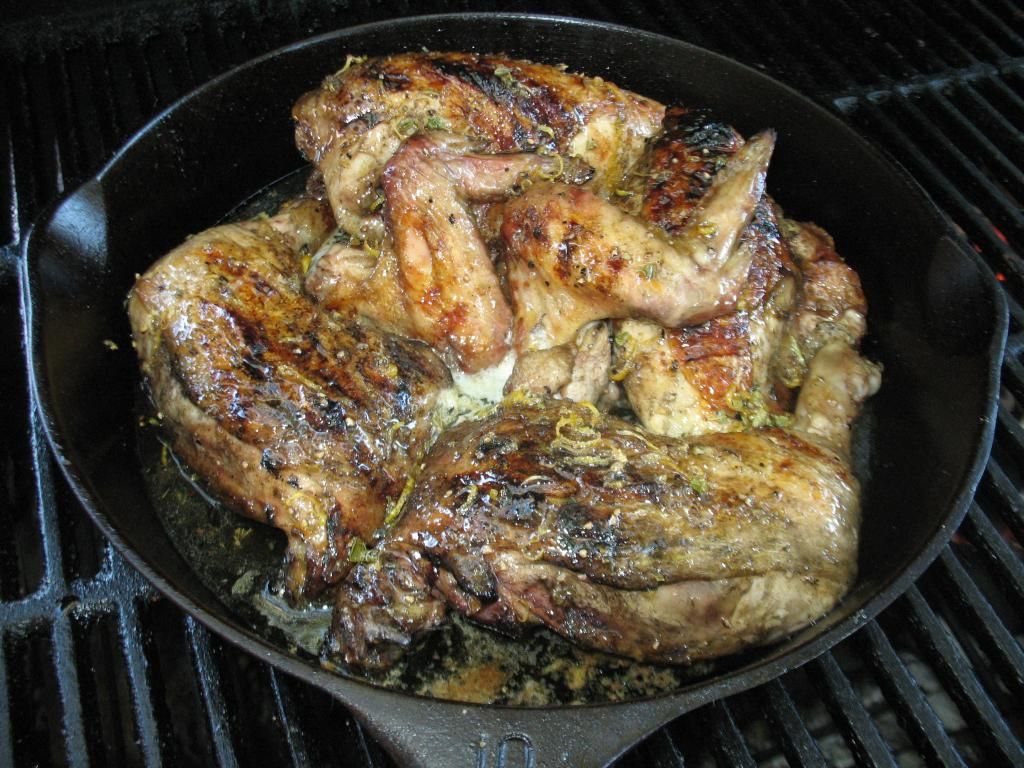 -------------------------------------------------------------------Edit Line-------------------------------------------------------------------
At last! Sorry about the delay. First, in case anyone is interested in the imported French green beans, here is what they look like in the package. You'll notice I got mine from my local Trader Joe's, so perhaps they are in your area too.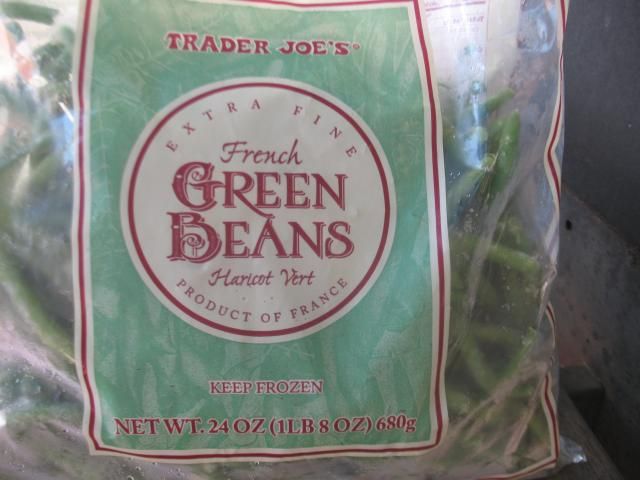 And here is a different view of the chicken plated.