Hey Friends
My brother and I had cause for a special meal, so we treated ourselves to T-bone steaks. I thought I would give these the extra touch of an aged balsamic vinegar and olive oil marinade as pictured here: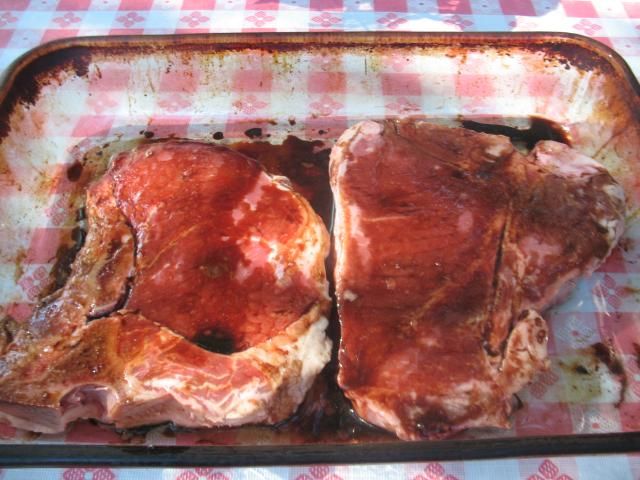 For me, this marinade adds a touch of distinction to the meat and works great even with hamburgers as well. I let these bathe for six hours and then on to the grill they went.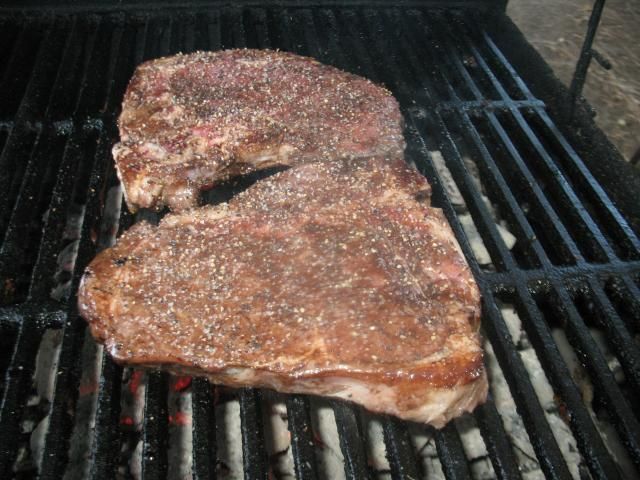 I also gave them a good dose of kosher salt and course ground pepper. I just luv how the extra seasoning helps draw out the flavors and enhances the taste. That's all I need for steak, not garlic or other spices, though I can appreciate them. I may lack the finesse for getting killer skid marks, but I am most pleased to get a little bit of char around the more fatty areas.
Time to plate and reveal the cross sectional view. This photo does not do the actual appearance of the steak justice. I mean, what you see as pink is actually more of a reddish hue, as I cooked these to a medium rare. I served these up with a power salad and avocado on the side. There was much for which to be grateful here, and we really enjoyed this treat!
Moving on, I don't know why, but I frequently get in the mood for fish 'n chips. Wild caught, Alaska Cod is my fish of choice normally. I like to slather it with mayo and then coat with cornmeal. Off to the pit to grill indirectly.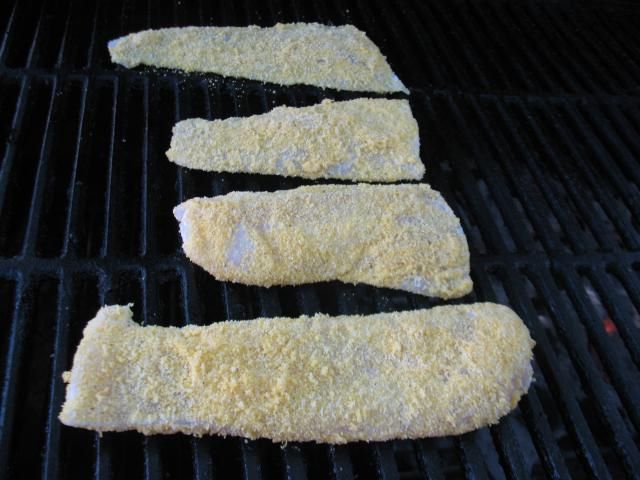 Hard to tell the difference perhaps, but after a short while, fish is done.
Time to plate it up with the steak fries. Dressed the fish with a little lemon and tartar sauce. With that itch scratched, hopefully I'll be good for a week.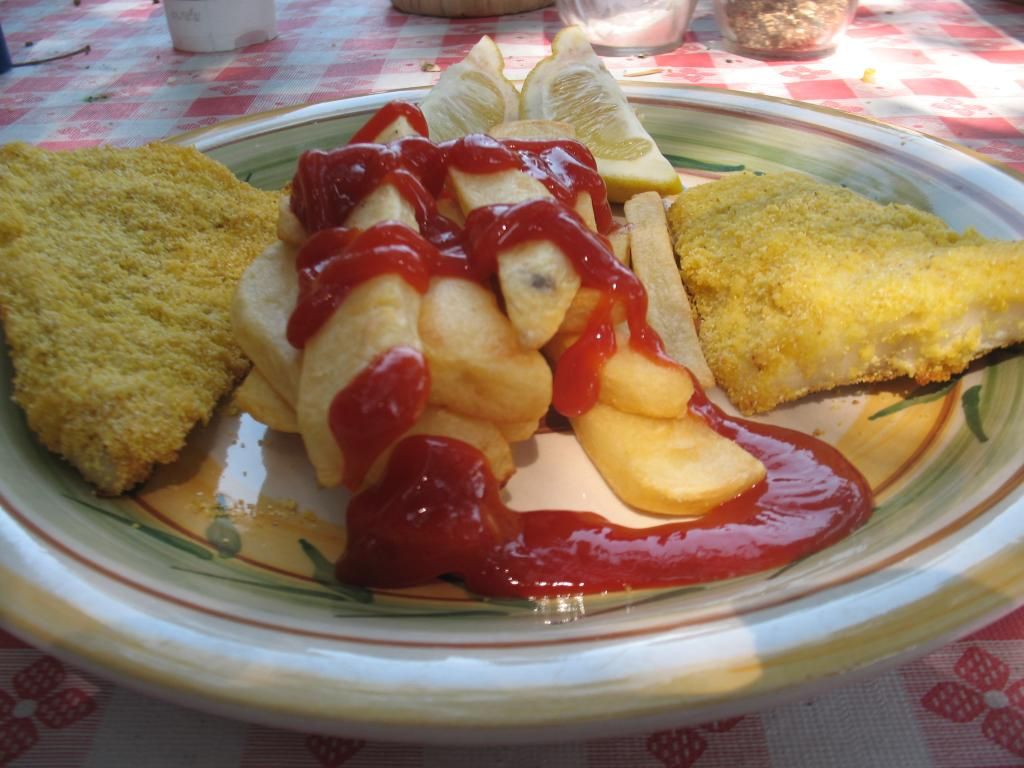 On to the sports food. I still had some leftover tritip from last week's cook.
viewtopic.php?f=2&t=23703
So, I had some tostada crowns and opted to make taco salads. This is a great, flat rate way to make several tacos at once. I seasoned the meat with carne asada rub and a good dose of hot sauce (chilehead that I am). Then I mixed in shredded romaine lettuce, cilantro, cheddar cheese, cherry tomatoes, black olives, and avocado chunks. Followed up with more hot sauce. Game on, and good nutrition too! Oh, and that carne asada rub on the meat is so flavorfull and good!
Finally, this may not be BBQ, but what's not to luv about a hot pastrami sub come game time? Served on a hot, crispy crusted Italian bread loaf, with globs of mustard, sliced tomatoes, and Bubbies pickles and sauerkraut. This was a touchdown for me.