It always seems like vacations just fly by. I can't believe it's over. I can't believe I'm back at work the next day. Ugh...its 9:40am but my body is trying to tell me its 4:40pm still. Power through it is the only thing to do. I'm going to be updating my blog over the next few days (weeks, how ever long it takes) to share some of the food, beers and other things with you guys if you don't mind. This is just day one, BTW.
Romerberg Plaza, or the Old Town. Actually, it's not all that old as they had to rebuild it after WWII, but they tried to match it as closely as they could to its original state.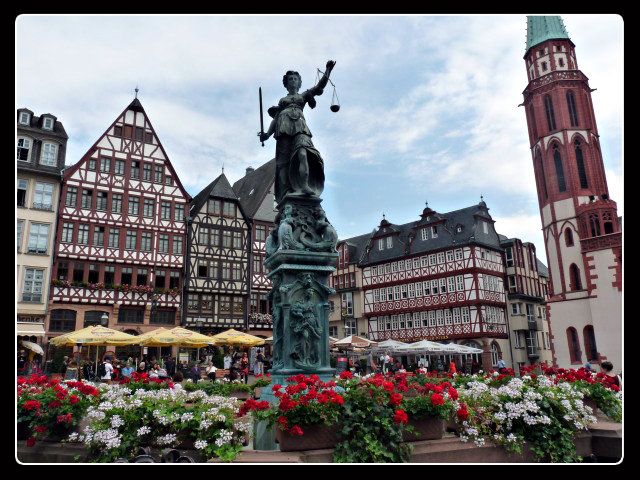 Beers on Romerberg Plaza
Schnitzel - This was a fellow husband of one of Mrs. G's co-workers meal. It was outstanding
Jager Scnitzel - MRs. G loves mushrooms, so it was a no brainer that she ordered this.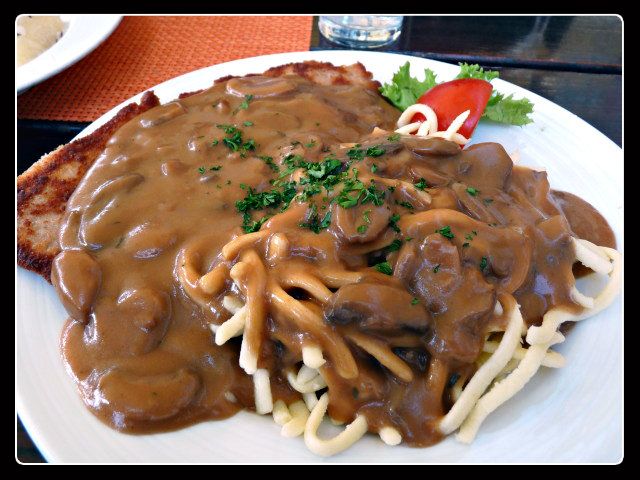 Nurnberger Bratwurst - I had to choose the sausage. Very tasty but not like brats you get here.
I hope you checked on my blog while I was gone. I had guest posters subbing in for me and they made pulled pork, smoked 'loney, chile rellenos, a breakfast fatty and some marinated grilled steak. They all looked wonderful and I can't wait to try and duplicate some of them myself.