I was gone for most of last week and it looks like there was some good cooking going on! Before I left I grilled up some chicken drumsticks with lemon and basil.
The ingredients. I seasoned the chicken with salt and pepper, and then added some fresh basil leaves and lemon zest between the skin and the meat.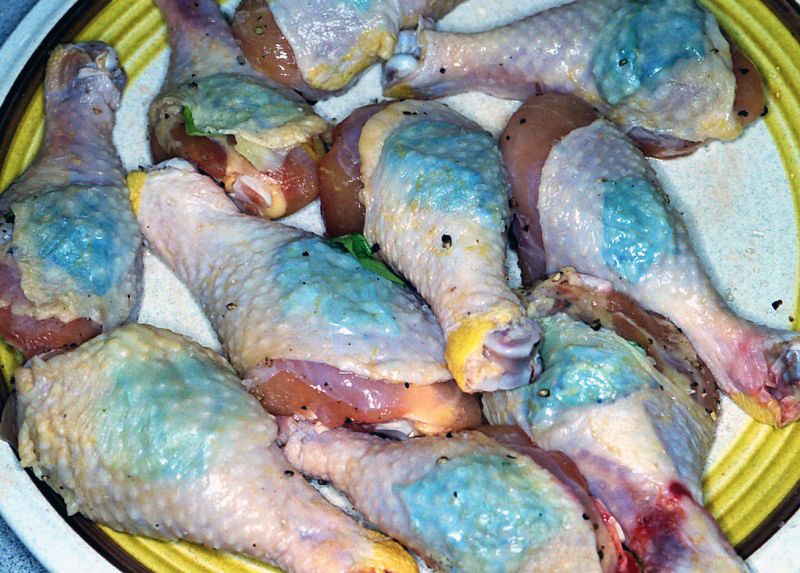 I had a nice hot fire so it didn't take long for the chicken to cook, and once again I had to pin the skin in place to keep it from pulling back from the meat. I don't know why but a lot of the skin has been missing from the drumsticks I've recently bought.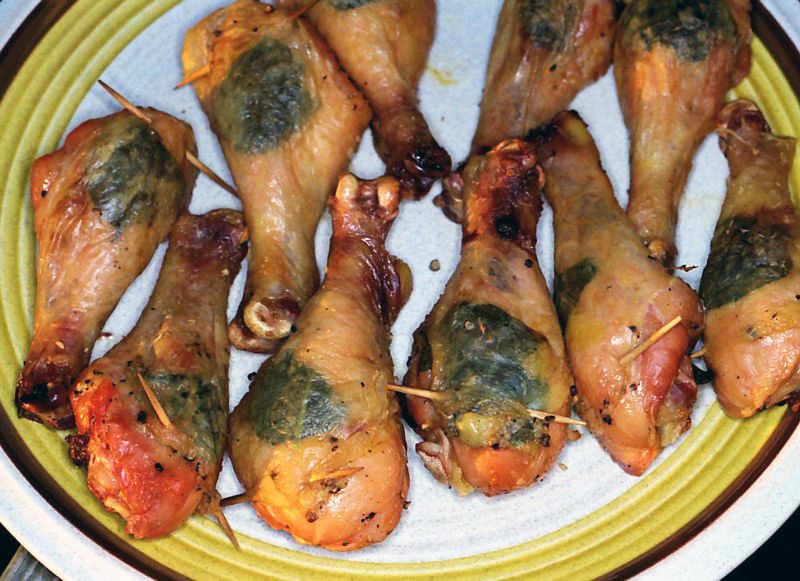 Mrs. SC had some zucchini and yellow (summer) squash that she wanted grilled, so I cut them into sticks and seasoned them with salt, pepper, and dried minced garlic. They were allowed to sit for about 45 minutes before grilling so that a lot of the water would come out...and it did.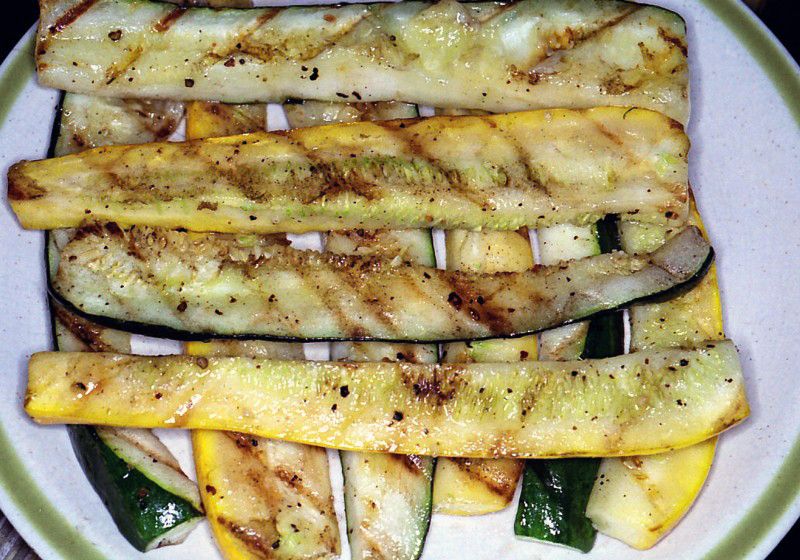 I also cooked up some mushrooms as the other side dish. We were happy with the flavor of the chicken and I'd like to try it again with thighs and maybe some oregano as well.