And here is my humble meal for the weekend:
I started with whole wings
Separated the three parts of the wings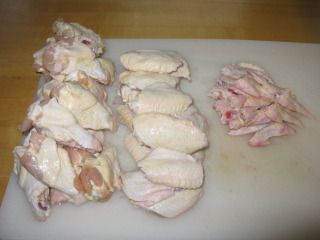 I made the brine earlier in the day and chilled it. The Brine was made of water, chicken stock, apple juice, apple cider vinegar, lemon juice, soy sauce, Buffalo wing sauce, garlic, cayenne pepper, salt, brown sugar and other spices.
Soaked the wings over night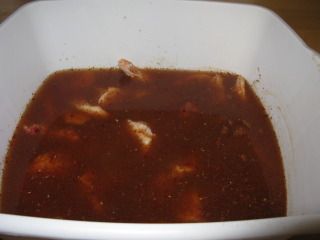 Here is how I know the brining process was successful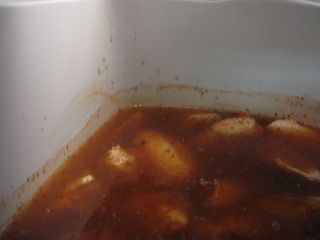 The liquid line dropped down about an inch, evident by the residue line from where it was the night before. That tells me how much liquid has been absorbed. I took the picture prior to removing the container out of the refrigerator so I wouldn't disturb the residue line. My wife thought I went crazy when she saw my head inside the fridge taking pix
Pulled the chicken out of the brine and placed them on a rack to drain. Left them in the fridge for 6 hours to dry out. I then applied some BBQ rub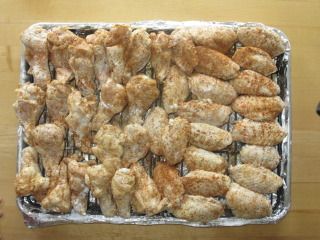 Fried up the smoker using the SFB at 300 degrees and added a second grate using foil wrapped bricks to expand my cooking area.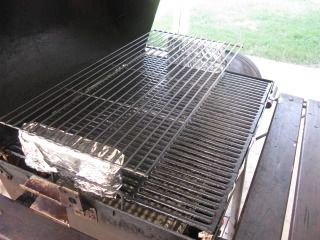 Also made loaded potatoes to go with the wings
Wings smoking away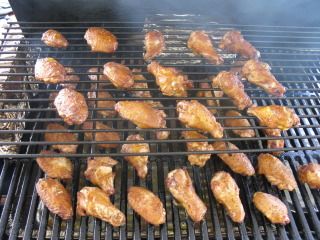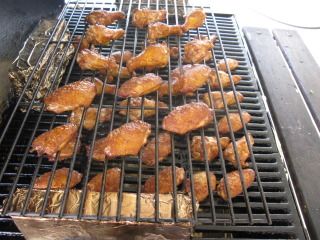 Dinner is served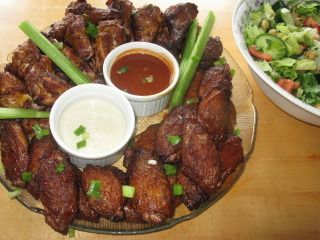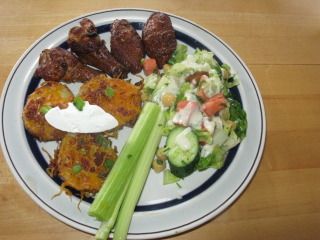 The hot sauce flavor was prominent in the wings, and really didn't need additional sauce, but I served some on the side as an option. I would definitely use this brine again, and I may try on Turkey next time.