Kofta Kabobs are traditionally made with lamb or beef or a mixture of both.
I decided to try pork butt this time, due to its fat content. Kofta tastes so much better when it's made with fatty cuts just like any sausage.
I started with pork butt, which I cut up into cubes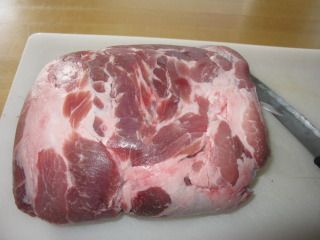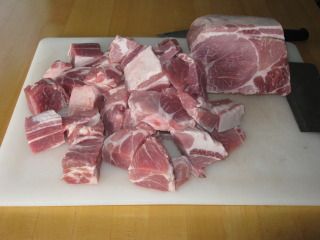 I then marinated the meat in a mixture made of puree of onions, tomatoes, and chili peppers with some spices over night. I could've gotten ground pork, but I wouldn't have been able to use liquid marinade for the fear of making the mixture too wet and falling off the skewers. I got the idea of marinating the chunks of meat prior to grinding them from this board. I think it was Dyal that gave me that idea- thank you.
Used my Kitchenaid to grind the mixture
Used the dough hook to mix the meat with grated onions, fresh mint and parsley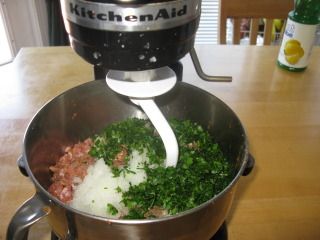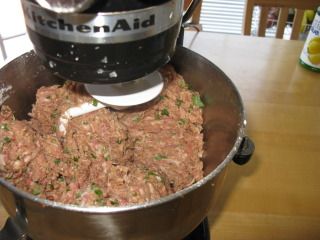 Used the dough hook to mix the meat with grated onions, fresh mint and parsley
Got Sumac and pomegranate molasses to drizzle on the kabobs once the were done
Also made yogurt sauce to go with it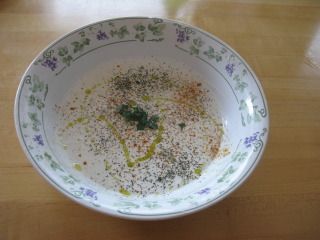 I have to say, this was the most difficult Kofta I've ever made. It was hard to mold the meat due to it's fat content or may be the texture of the pork. I've made this with lamb and beef many times in the past without any issues. But I was able to pull it off at the end.
Here are a couple of test skewers. I wanted to make sure the seasoning was good and see how it would hold up to the fire.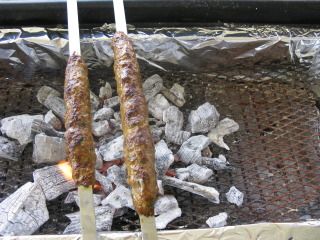 added the rest of skewers
and some veggies
Grilling is done and dinner is served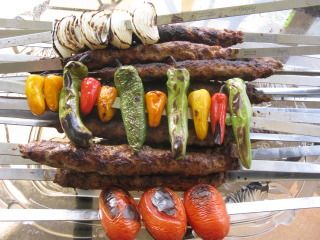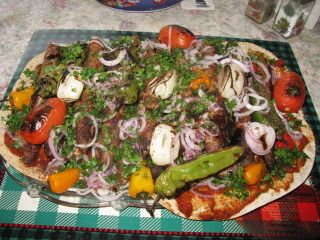 Served the kabobs on tomato/chili bread topped with onion relish, parsley and drizzled with pomegranate molasses, yogurt and Sumac.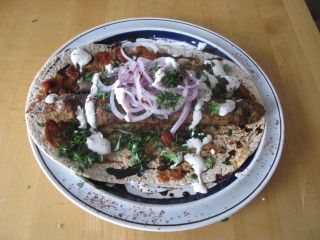 This was very tasty and challenging meal. Despite having problems molding the meat onto the skewers, they all stayed on the skewers and I did not lose not even one
If you ever made sausage with ground pork, you'd now how that stuff melts at room temp, but I proudly did it even without sausage casings