... Well, new to me in my town at least. As I stopped by the local Trader Joe's to pick up my dark yolk eggs, I met with a huge stack of these 18 pound bags of all natural hardwood charcoal briquettes at $6.99/bag. 100% hardwood, high heat, long burn, very low ash intrigued me. Some of you might be interested to know that this charcoal is made in Mexico. Here is a pic:
The reverse side of the bag describes the virtues of this charcoal as you can read for yourself. Interesting, yes?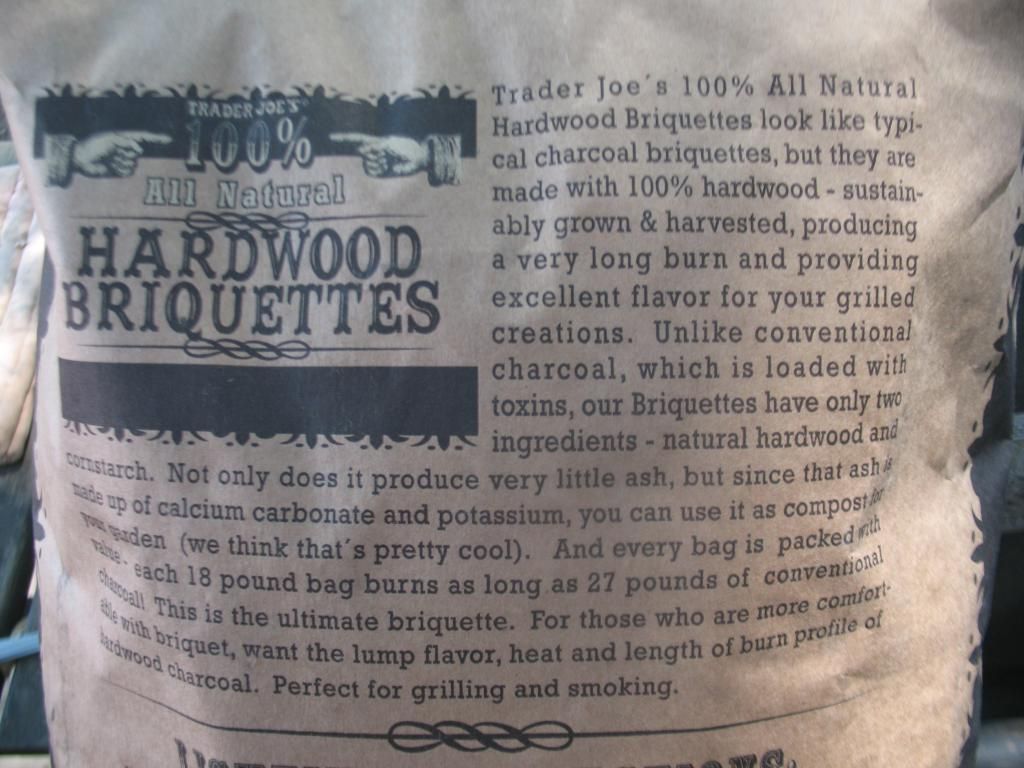 I bet you would like to see a side-by-side comparison between one of these briquettes and a Kingsford. So here it is. See that it is significantly larger and heavier than a Kingsford. I also smelled the two. I discerned a subtle but more salty and sour aroma from the Kingsford, and a rather neutral unscented quality about the TJ's.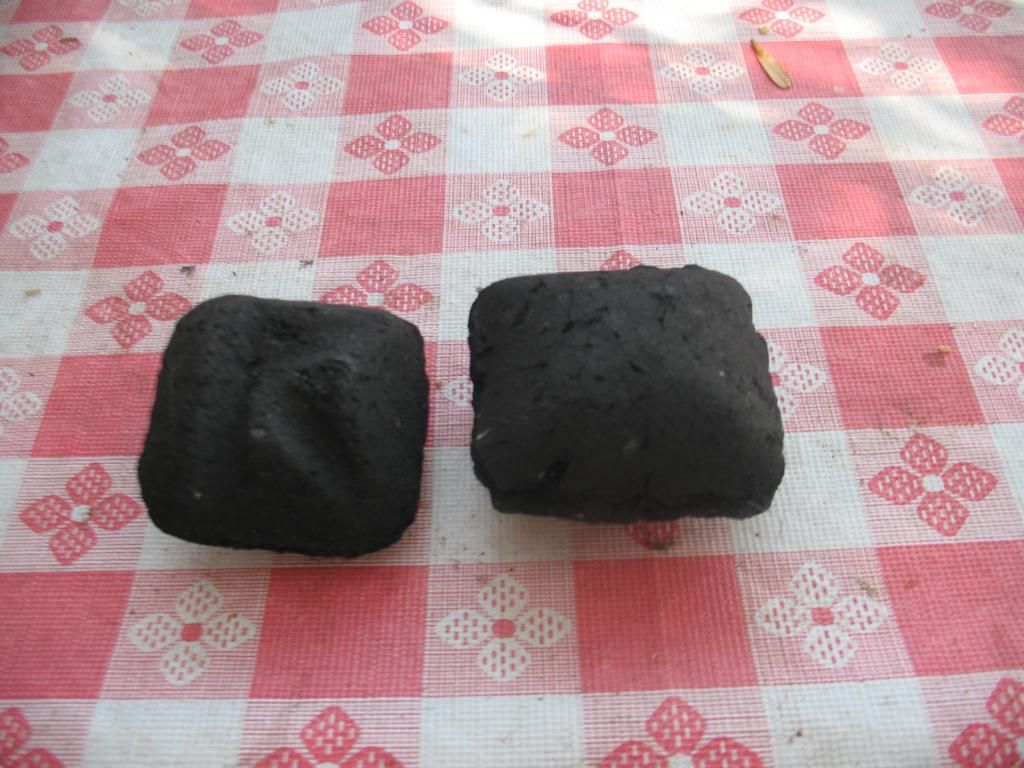 I'm excited to give this TJ's charcoal a tryout. I am hoping to come up with the strength to do some pizzas this weekend. Of course, I'll also be injecting some hickory smoke into the works. Meanwhile, may the Q be with you!