Pescado Zarandeado is a Mexican dish quite popular on the west cost of Mexico. It's usually done by butterflying a whole fish and then marinating it/smearing with tomato/chili sauce and grilling over wood fire using a grill basket. The name translates to English as "Tossed or Flipped Fish", this is due to the fact that they turn it around often to keep it moist while basting it with butter.
Here is a video by Rick Bayless that illustrate the whole process from sea to plate.
http://livewellnetwork.com/Mexico-One-P ... ns/7582777
I started mine with a whole filet of Mahi Mahi
I then brushed it with the chili/tomato sauce. I added Achiote paste to mine for extra color and flavor.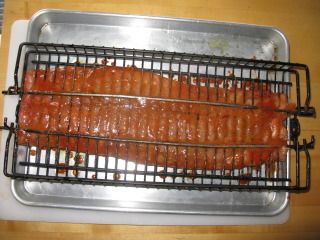 I fired up the grill and started with fire-roasted salsa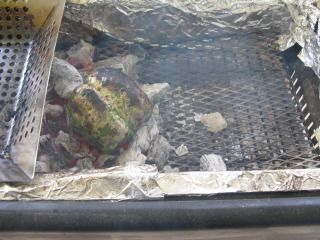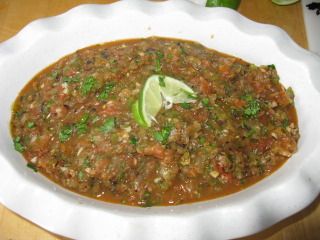 And grilled the fish in a grill basket and basted with garlic butter. I also grilled some veggies along the side of the fish.
Dinner is served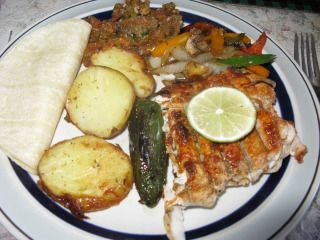 It was awesome and flavorful and I'd definitely do it again.