I did a fair amount of grilling when I was on vacation in northwestern Wisconsin a couple of weeks ago, and while none of it was really creative or anything like that I did take some photos.
Burgers are usually on the menu for Saturday because that's the travel day and supper's simple. This year I used a Kingsford kettle grill for the first time and it was basically the same as the grill I used last year, although that one had a different name.
Sunday we tried something a little different. Our future son-in-law likes lasagna so my wife and daughter built one and then I grilled it. I put 2 aluminum pans together and it actually turned out pretty good, although I would've preferred Italian sausage to ground beef. No-boil noodles really made the job easier and since the ingredients were all cooked I just put it on the grill for 45 minutes or so to melt the cheese and get a little bit of browning.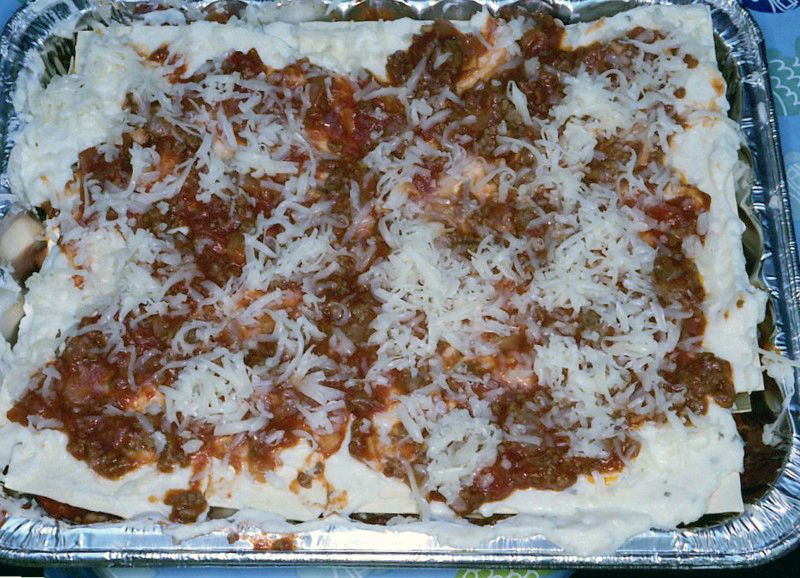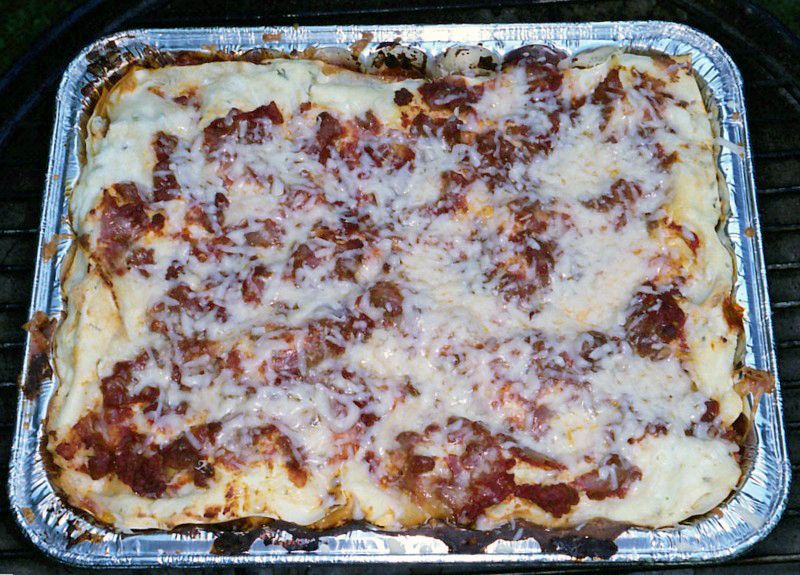 On Monday the grill did double duty with both lunch and dinner. I had brought along my grill basket in case we wanted some vegetables but it actually worked quite well for a turkey, ham, bacon, and cheese sandwich.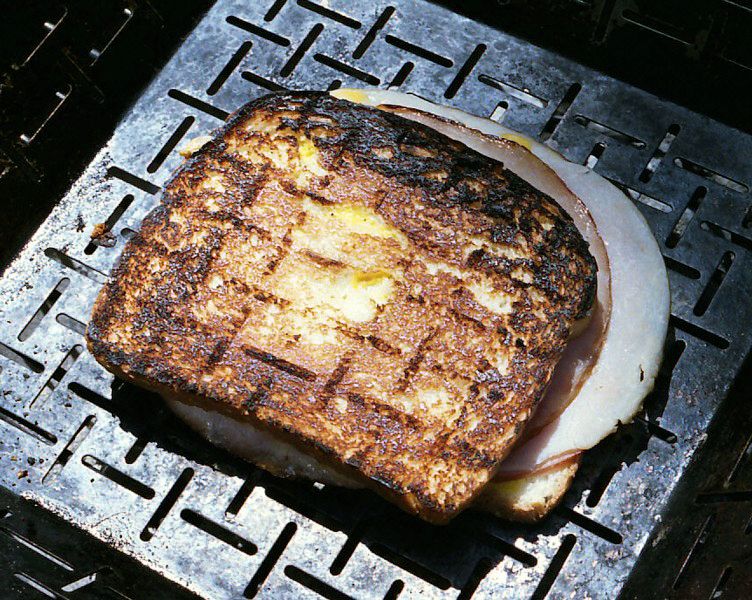 And Monday night was steak night, with a couple of big chuck steaks feeding the 5 of us and providing leftovers for breakfasts and lunches.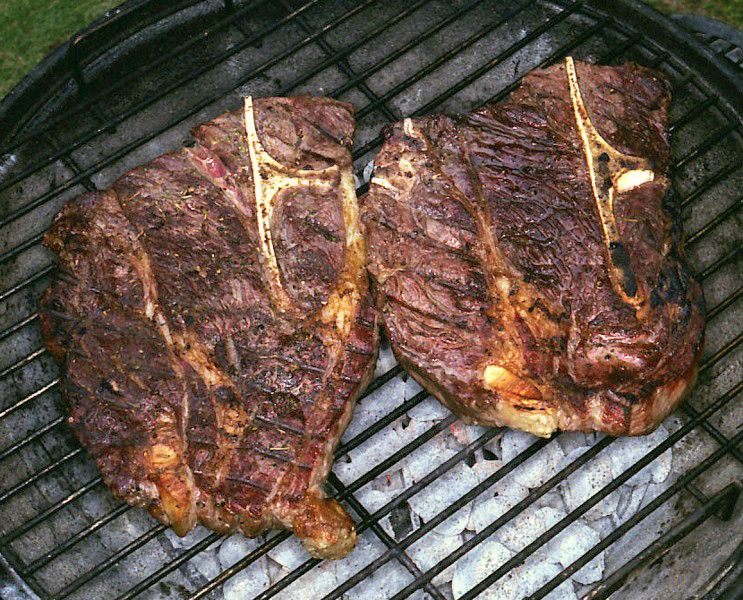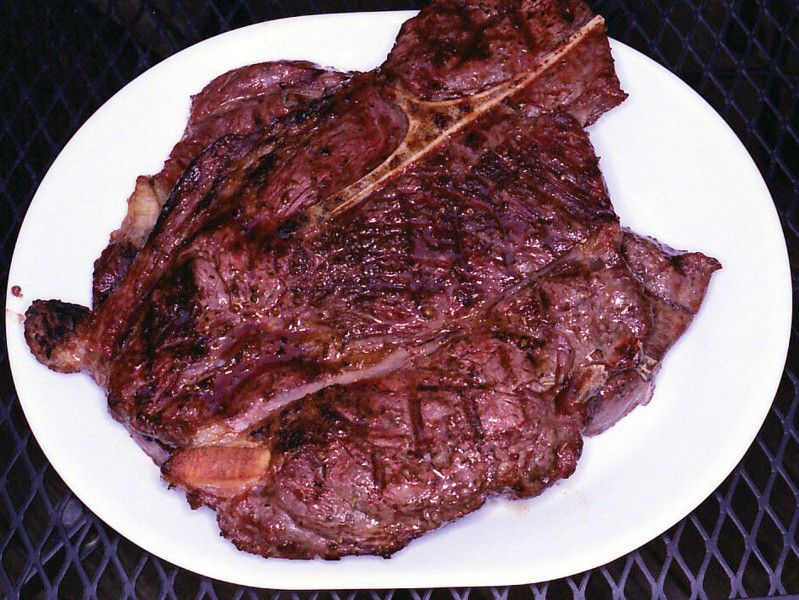 Tuesday night we went out for pizza and beer and beer. Dinner would've been a little less expensive had I not bought the first dozen for the table...
Last year I had tried a premarinated pork tenderloin and I guess I didn't remember how salty it was, because I did the same thing Wednesday night with the same salty results. It had good flavor and was plenty juicy, though, and was actually a bit better as leftovers.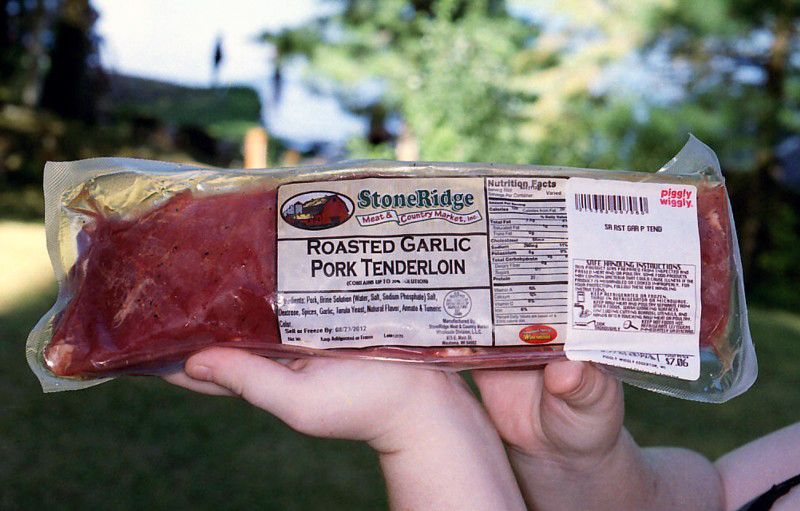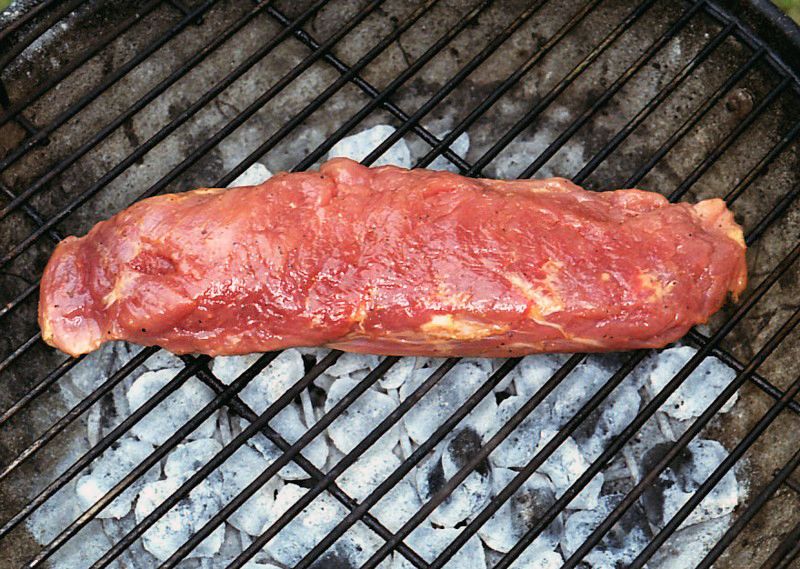 In the past Thursday night has been reserved for a resort-wide fish fry but a number of the regulars weren't there this year, so we had to come up with dinner on our own and chicken seemed like a good choice. I seasoned it simply with salt and pepper and grilled it direct over medium heat, and was reminded how good basic grilled chicken can be. I had thought briefly about doing it Cornell-style but didn't want to create any extra dishes to do, and as it turned out to be rainy (I had to rest the lid on the chimney when lighting the coals) basting would've been a pain.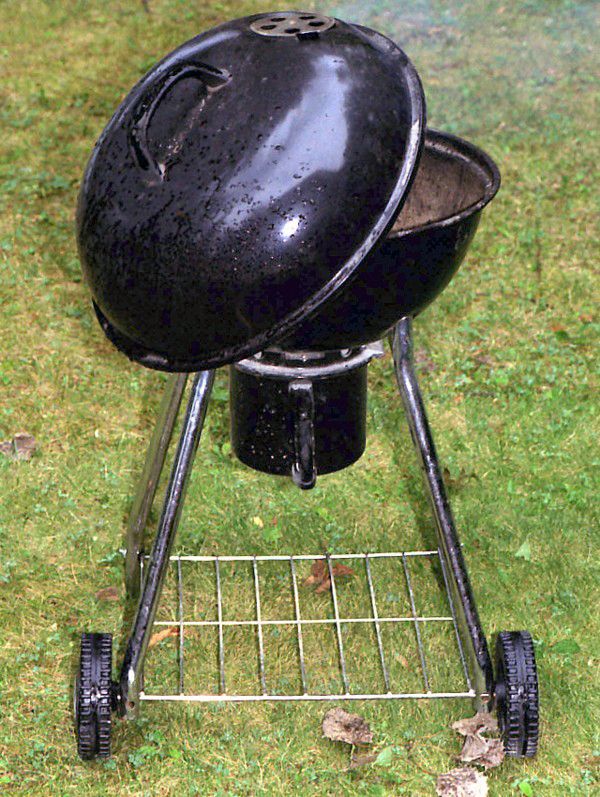 And that was it for this year. Friday night we went out for dinner at a terrific restaurant and then Saturday it was time to head home after a week that was entirely too short. And this time I managed to get in 63 holes of "Clint Eastwood golf": the good, the bad, and the ugly!
Brad