Made up some of SR's Australian Beer-Barbecued Wings from The Barbecue Bible last night. I've done these before, but it was a long time ago. Tried to do a search for them here, but maybe I never posted them, I don't know. I did double the red pepper flakes in the sauce, marinated them for 12 hours instead of 4 and cooked them a bit differently but pretty much stuck to his recipe.
On the Egg at 400F direct with a raised grate and apple wood for smoke.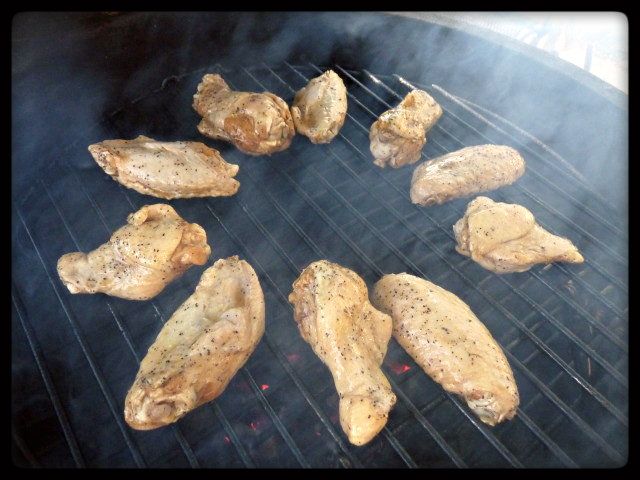 Bout halfway through, I added some onion rings.
Finished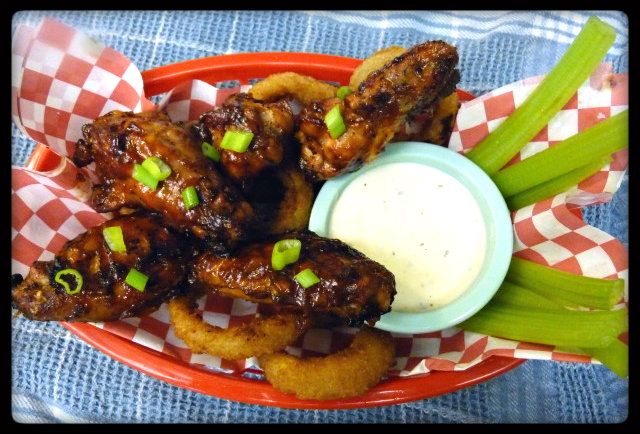 Definitely a different take on wings than what I am used to. They were sweet at first, with a hint of tang and finished off with a bit of heat and they were a sticky mess. But half the fun of wings are the mess, right? I think the apple wood played nicely with them, complimenting the flavors, but not over powereing. All in all some tasty wings.
Steven Raichlen's Australian Beer-Barbecued Wings