After seeing Dyal's patty melts last week, I knew I was going to have to make some up for myself. Thanks, Dyal for the idea.
Started by grinding up 3 lbs of chuck. Wasn't happy with the fat content, so I ground up 5 slices of bacon with it.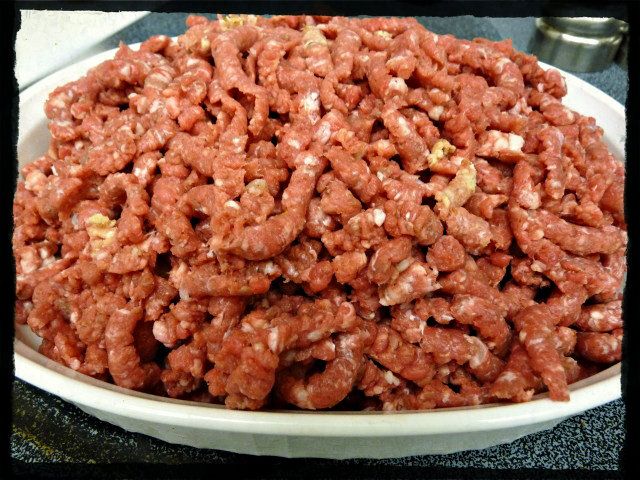 Mrs. G decided to press some onions into her patties.
Onto the Egg at 450 direct. Flipped after a few minutes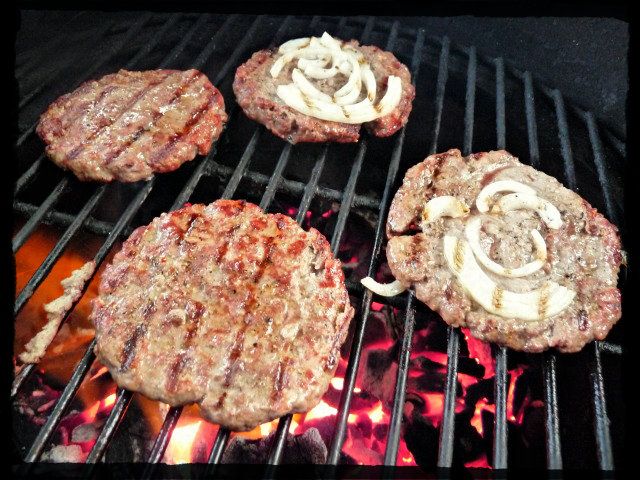 Mrs. G didn't want a patty melt.
Plated up with some tater tots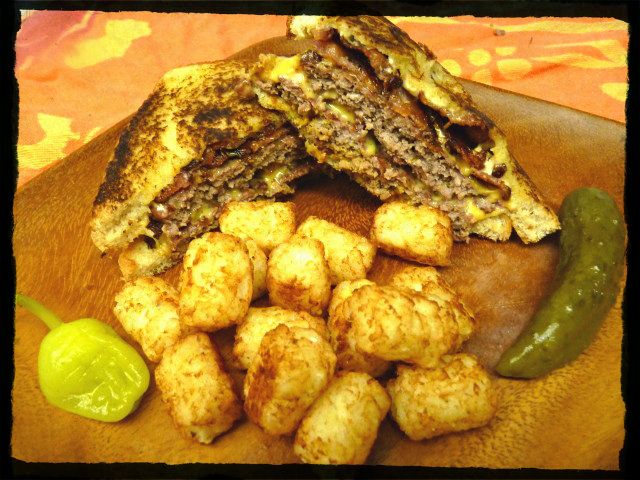 The patty melts came out really good. I think the addition of the bacon kept them from drying out, but didn't really add any flavor at least not that I could taste. Although with the toast, the cheese, condiments and extra bacon, I'm not sure I would have tasted it anyway.