What do you expect from Californy, right?
First I seared it over high heat, then took it up to temp on the indirect side. I did not have red oak, but I got the hickory chips going for a great flavor enhancer. Pulled it at 130 degrees, let rest, then sliced.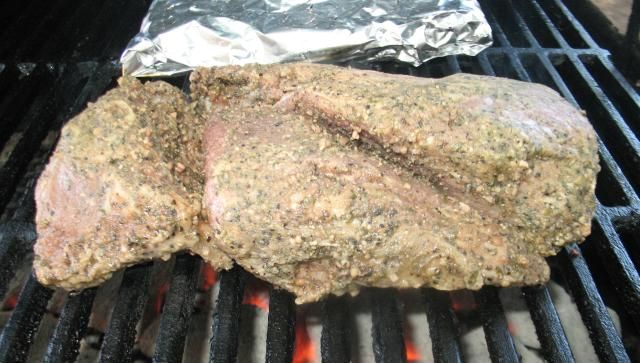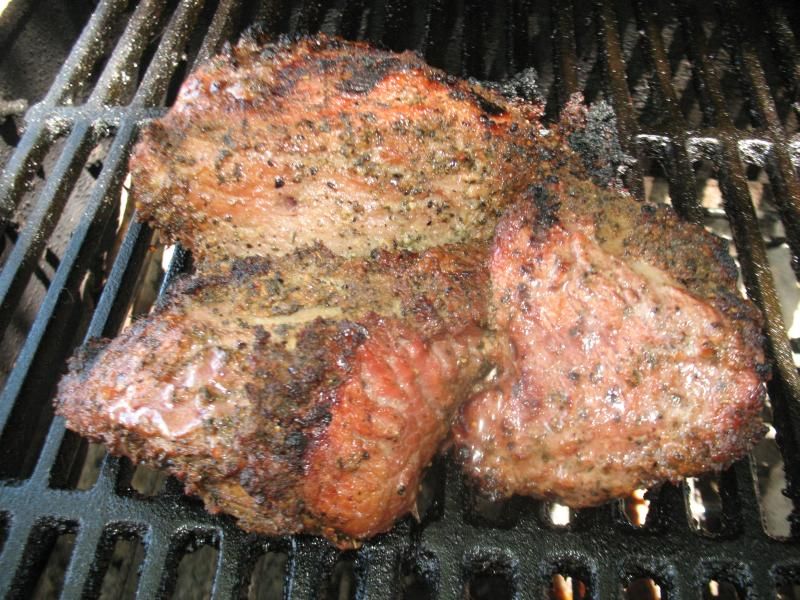 The meat actually had more red color than the picture reveals. I guess it took to long to take the picture after I sliced it. And I know..., I cut the one section bass ackwards. I'm just not feeling completely well today. Either that, or blame age.
Anywho, this turned out delicious-- juicy, tender, salty, peppery, and hot from all that pepper, with a decided garlic/onion presence. For those who do not know, a traditional Santa Maria meal would include salsa, pinquito beans, buttered French bread, and a tossed salad for the sides.