The other night Mrs. G informed me that she wanted brats for dinner. Who am I to argue with SWMBO'ed? Happy wife, happy life and all that. Plus, I like brats.
It's been a looooong time since I've visited the beer bath method for brats. Probably over 7.....8 years. I know there are fans in of brats who will argue till they turn blue on the proper way to cook a brat, but for me...I've always gone with the grill direct over medium low heat method and I've always gotten good results. But I decided to change things up a bit this time just for giggles.
Got the Egg set up at 400 direct for the cook. I grinded up some fennel seeds, black pepper, thyme, crushed red pepper and celery seed and mixed it up with some sauerkraut and a Shiner Bock in a 10" ci skillet and then added the brats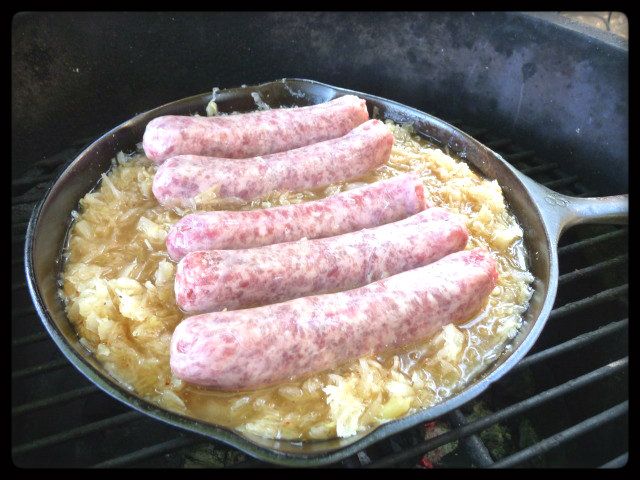 Simmered them for about 20-30 minutes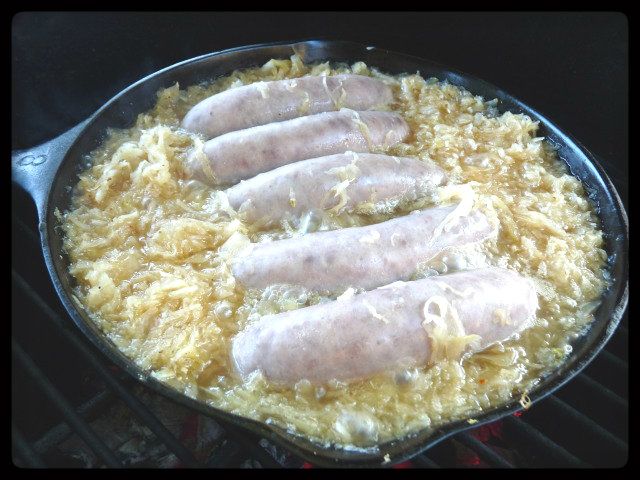 Then grilled them and returned them to the bath while Mrs. G whipped up some sides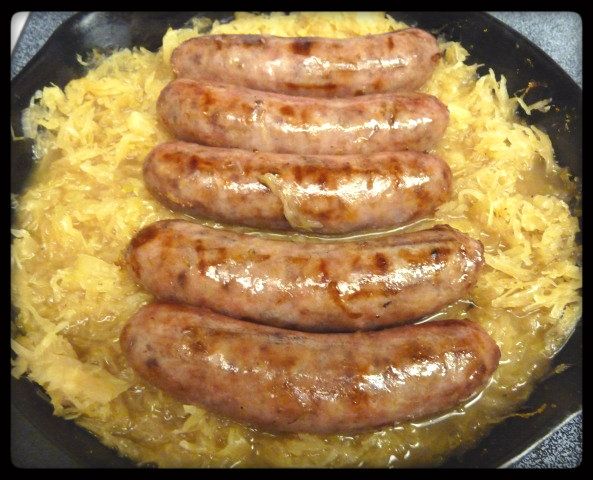 Served them up on a bollilo bun with some kraut and spicy mustard and dinner was ready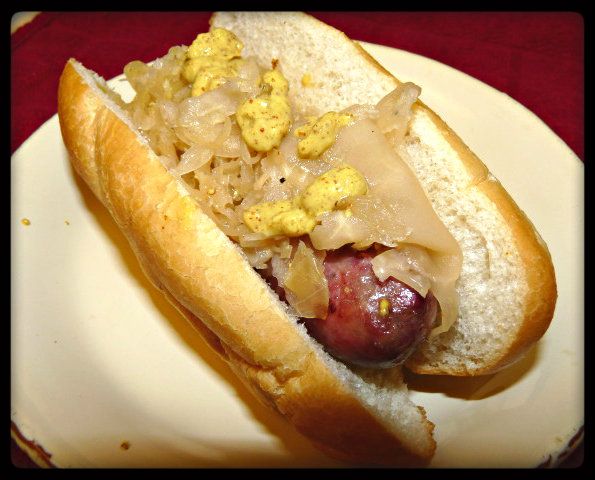 I really enjoyed how the Shiner and the spices really elevated the flavor of the kraut and I think it worked really well with the brat. I know that this isn't the true way to do them, but I've been thinking about our upcoming trip to Germany and it made perfect sense to me to give it a try. The brat purists can go ahead and argue all they want about it, this was a good method even if it wasn't true.
Brats in a Sauerkraut Bock Bath