Not quite the meal I had in mind when I headed to the store yesterday. I was planning on little neck clams with sweet corn and basil, but they were out of clams. My back up was going to be mussels, but they were out of mussels. The frustration was growing until I remembered Nibble Me This posted
Fire Roasted Shrimp Scampi
last week on his blog.
Got the Egg set up at 400F, place setter legs down and the grid on top. Threw on some stuffed crab that I had found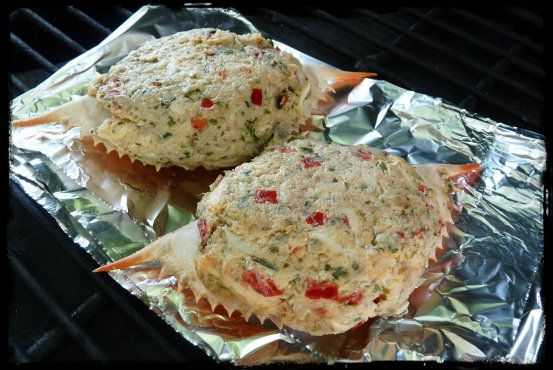 Let that go for about 10 minutes and then added the scampi
About another 10 mintues and dinner was served up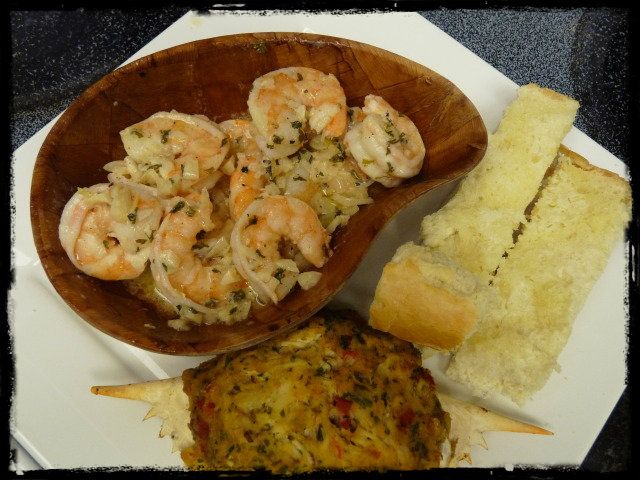 The shrimp scampi was the bomb and better yet it was simple and easy to cook. The crab....meh. Not so good. I'll be making this again (minus the crab), but next time I think I'll serve it over some capellini or some linguini. Great meal. Note - don't make this if you are new to dating somebody and plan on kissing them later. It has quite a bit of garlic.
Fire Roasted Shrimp Scampi