This is a dish I grew up with as a kid and has always been a favorite of mine. Last night I decided to take it a step further and bake it on the Egg to add some smoke to it and it elevated it even further in my mind. Its a simple dish of ground beef, tomato soup, extra sharp cheddar cheese, kidney beans and some corn but man is it good. Even better when its cold out, but I was craving it last night.
Already prepped and ready to go on the Egg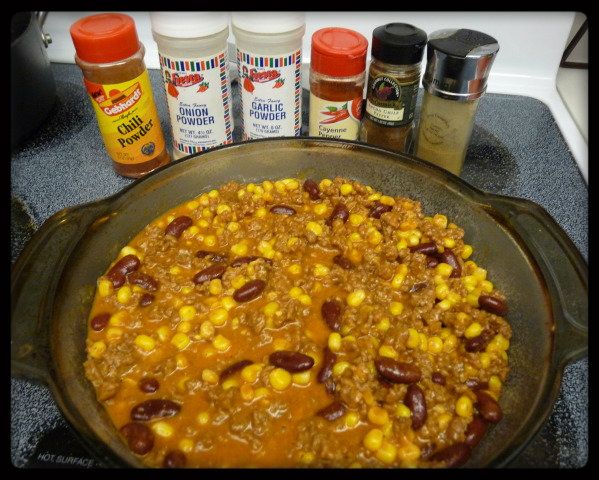 400 indirect with some pecan for smoke
30 minutes later served up with some biscuits. Mmm, mmm, mmm... I was in heaven
So tasty and the smoke just made it better. I could imagine sitting around a campfire and making this in a dutch oven over an open flame. Did it need to be cooked on the Egg? No....but it sure did taste better.
Recipe Here