I had a hankering for something saucy BBQ yesterday. When I spied these country style pork strips at the market, good old memories came back to me. I knew these meaty beasts were my ticket to satisfaction.
This cookout was one of them low and slows, and I do mean low and slow-- all day at 225 degrees. 250 only when I reached the foiling phase. I got my heat from the ground chipotle powder I rubbed onto them prior to cookin'. Mopped them a few times with cider vinegar during the smoke, with hickory. Here they go--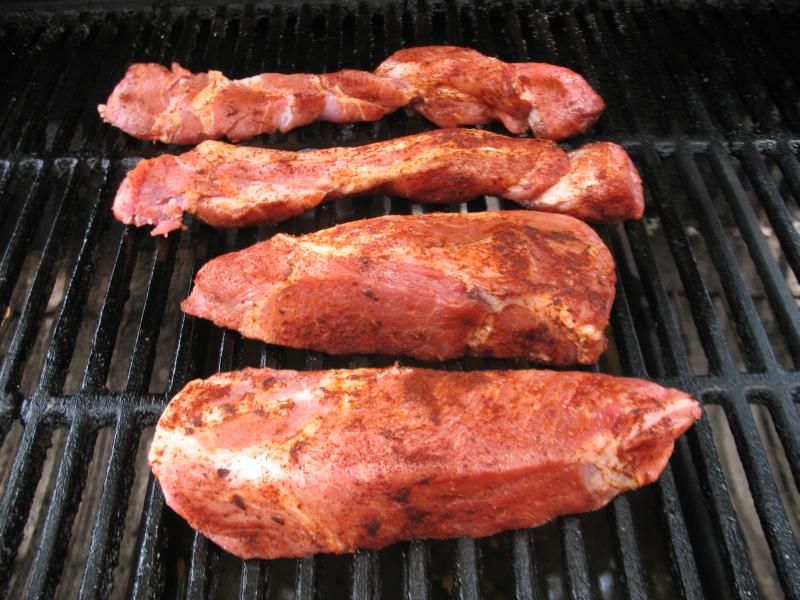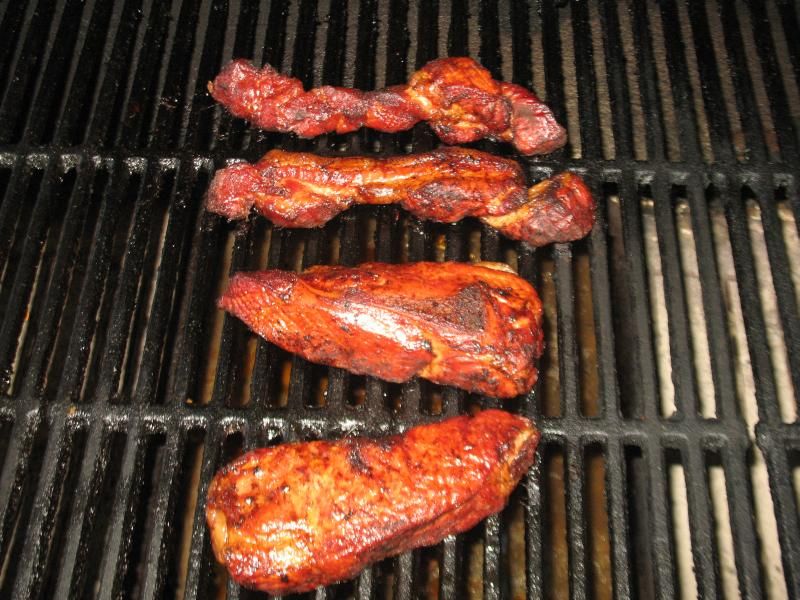 At this point it was time to foil for an hour, followed by a generous saucing of KC Masterpiece. Plated them up with good ole mac & cheese, green beans, and BBQ tater chips for that extra punch. I was one happy camper.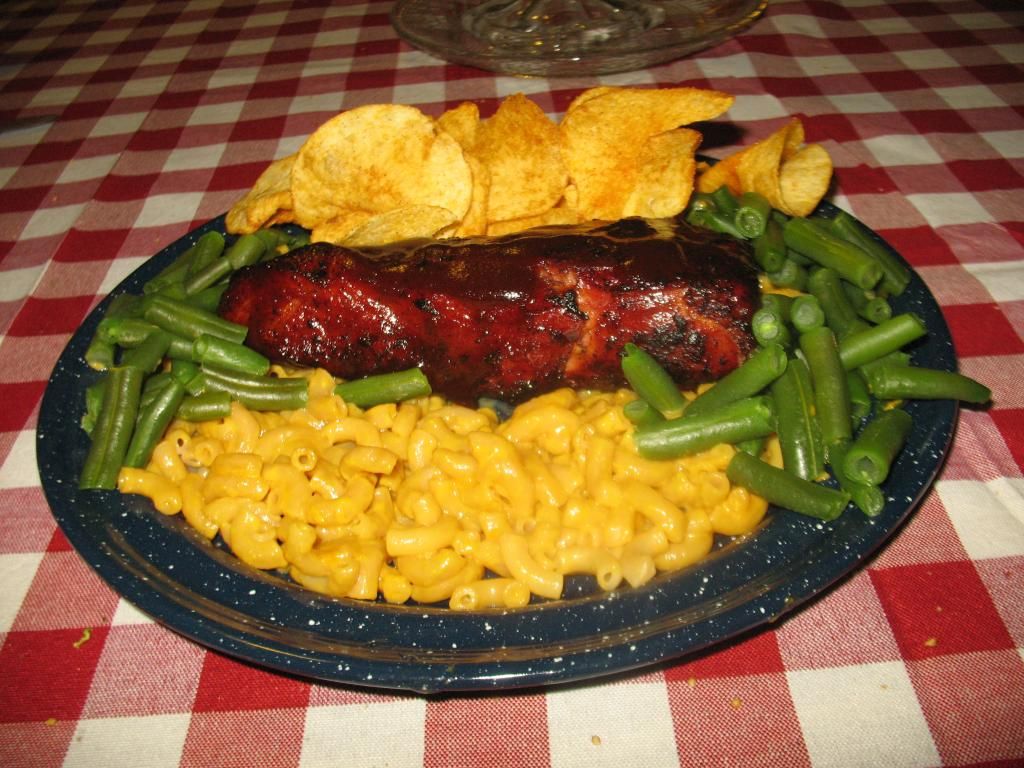 Here is a cross sectional analysis. Now if I could only get dino-spares this meaty!