Went down to Austin to help my old college roommate celebrate his 37th b-day this weekend. He's from California, so he's convinced bbq is all about the tri-tip...silly boy.
He threw a mess of tri-tip and cheeken onto his new gas grill that he bought earlier this summer.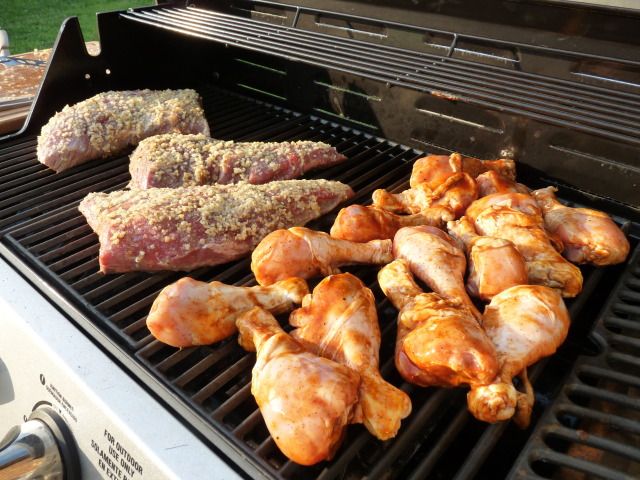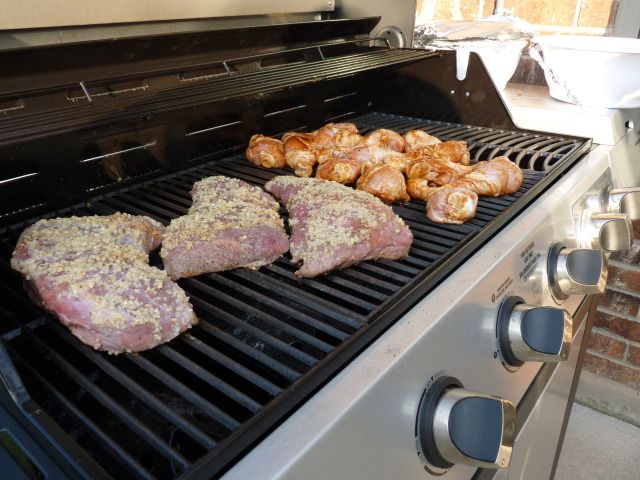 Then he walked away to go play ladderball. I'm hearing the grill sizzle and start to see smoke, so I go to check it out. Prevented anything from getting burnt. He notices and says, "I was hoping you would take over grilling anyway." Yay me (read sarcasm). Nothing I hate more than cooking for a large group of people on a grill you are totally unfamiliar with. But here I go.
Some shots should help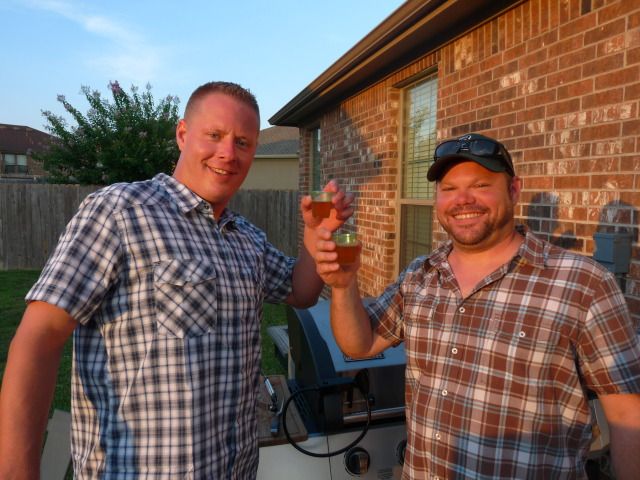 More grilling (there was even more cheeken than this cooked). And if you are wondering about the tri-tip, I decided to reverse sear them. I let them cook up top on the warming racks, then when they got close, I cranked up the grill and seared them off to finish. Everthing turned out really good.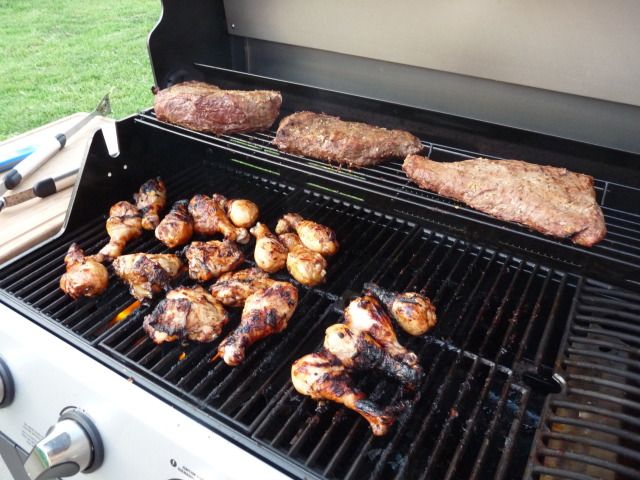 Somehow I have no final pictures, but there was cake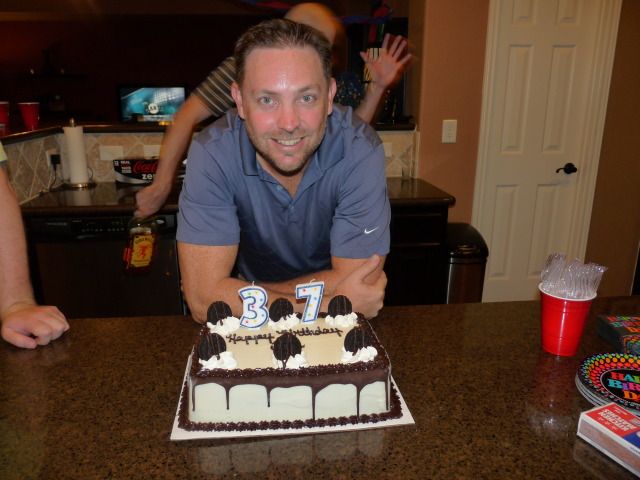 And then there was Battle Shots. Think Battle Ship...but with drinking. Shot glasses were filled with beer, but you had to do a real shot when you ship got sunk.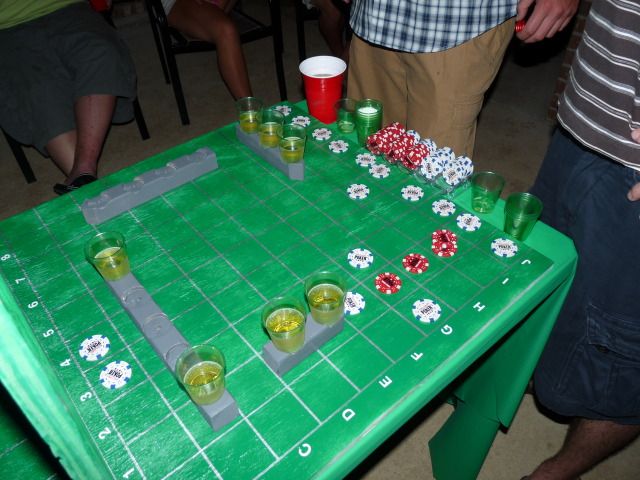 Luckily, my partner and I lost out in the first round and didn't go through the quarter finals, semi-finals and then the finals, not to mention we opted out of fighting back from the loser's bracket and all the other nonsense. Once was enough for us. All in all it was a great weekend, but the ride back to Dallas was long and quiet as some of the people who went with me might have had a little too much fun with Batlle Shots the night before.