Awhile back Dyal made some gouda-stuffed jucy lucys that looked pretty good so I thought I'd give them a try and play around with the camera at the same time.
I didn't have quite enough ground beef so I mixed in about 3/4 lb. with a 1-lb. package from my annual beef order.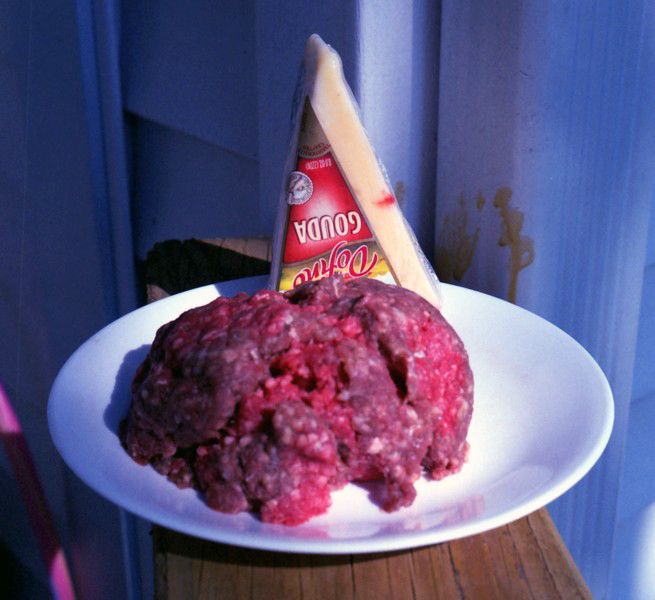 Yes, I used too much cheese and in this case that would cause problems.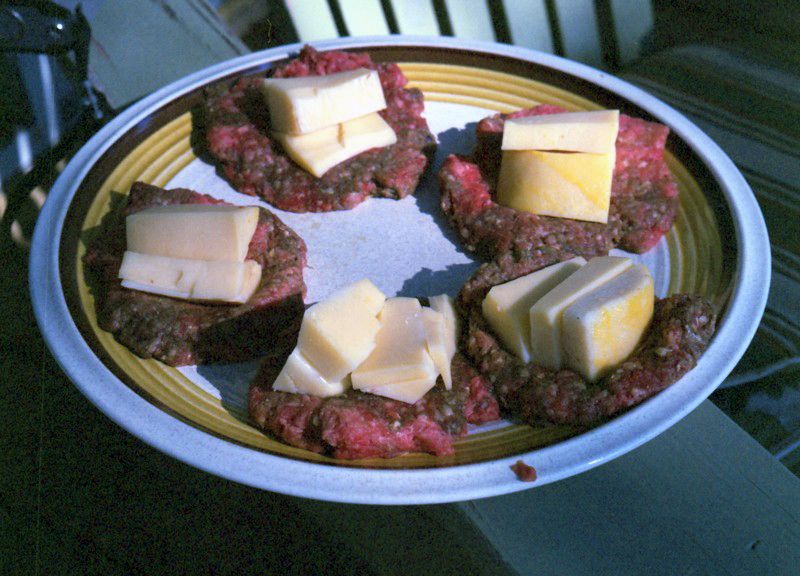 I managed to get the cheese mostly inside of the burgers but in some places the ground beef was pretty thin.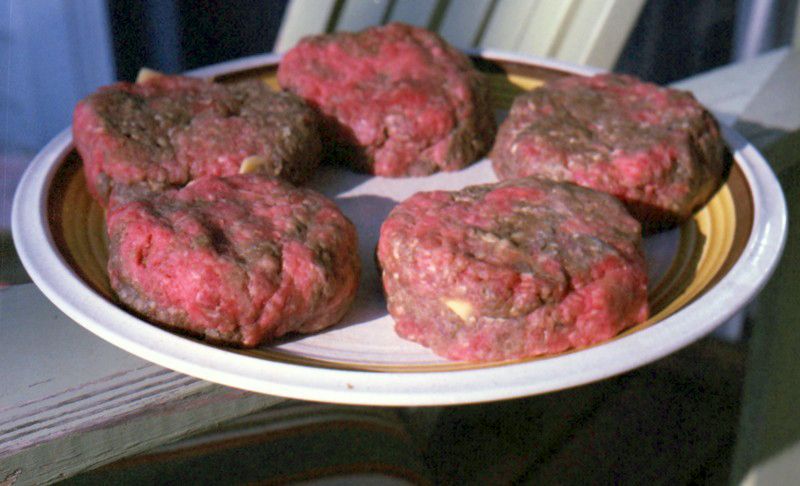 You guessed it - burger blowouts!
This one turned out to be the worst of the bunch and the others actually did retain fair amounts of cheese, so it wasn't a total loss. And gouda really does work well in terms of both flavor and meltability.
Vacation's coming up and these just might wind up on the menu...with a better ratio of meat to cheese!
Brad