My wife had yesterday evening off so I decided to grill up something nice for dinner, and I knew there was a package of t-bones in the freezer. After they thawed (I actually moved them to the fridge on Thursday) I seasoned them with coarse sea salt and pepper.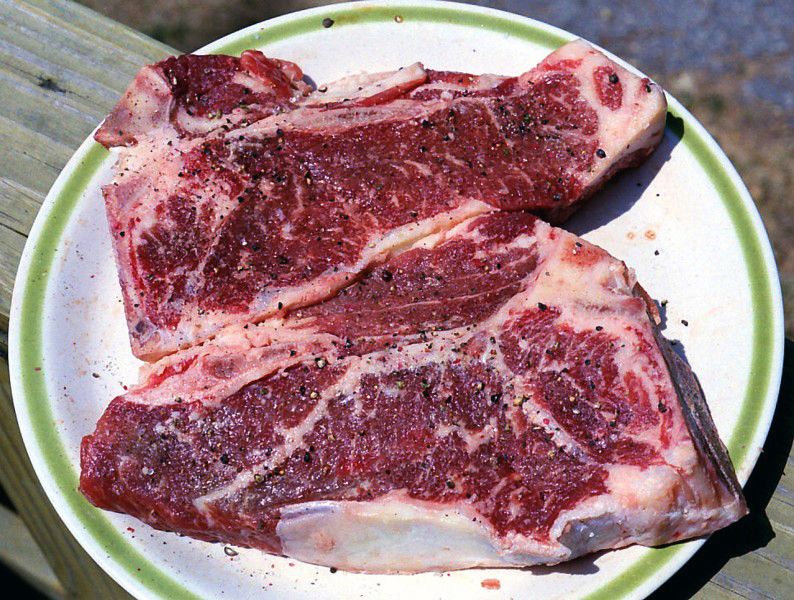 But then I took mine 1 step farther and added mustard powder, habanero pepper sauce, and mustard seeds.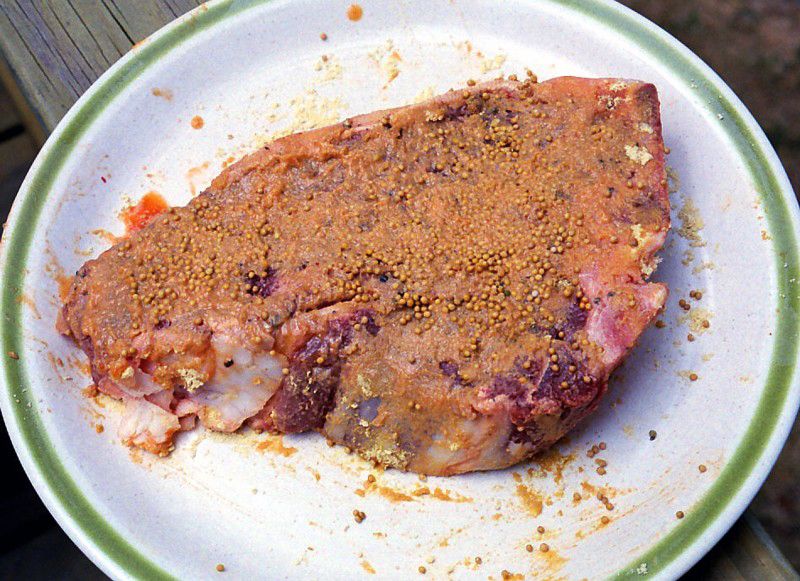 After letting them rest in the fridge for 5-6 hours I grilled them direct over regular Kingsford briquettes. Unfortunately I did lose a little of the mustard crust on 1 side of my steak but there was more than enough flavor to go around.
Just how I like them! They were each good in their own way, with my wife's steak having a nice beef flavor while mine had definite mustard notes, an interesting crunch from the mustard seeds, and plenty of heat.
We had some small russet potatoes that were getting old so I decided to halve them lengthwise and top them with salt, pepper, and olive oil.
Then I grilled them direct over a medium-hot fire until the tops were nice and brown and the bottoms were charred and crisp.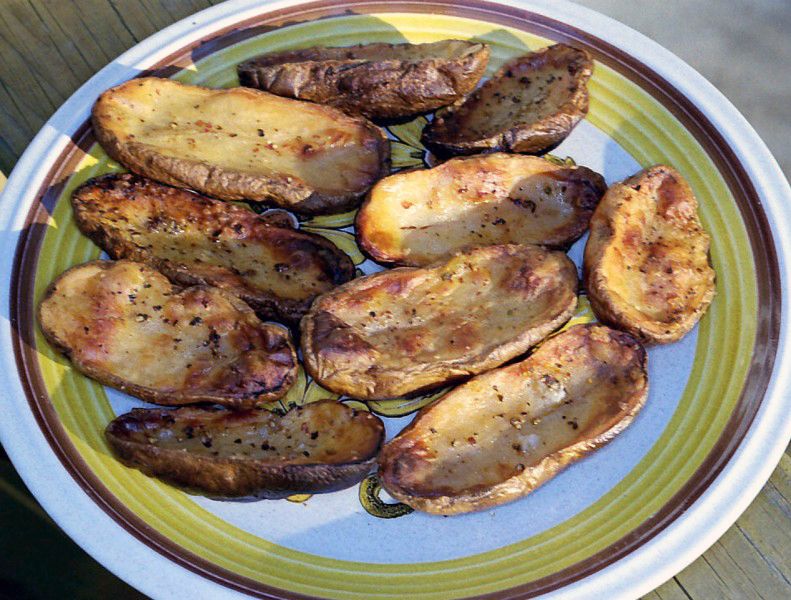 I bought a couple of broccoli crowns and fixed them in a way I hadn't done for a long time: I cut the stalks flat so they could stand up on the grate and then I smeared the crowns with generous amounts of butter. However, at some point in the cooking process they fell over so 1 side of each was nicely done while the other was very well, uh, caramelized.