Wasn't sure what I was going to have last night for dinner, but I knew it was going to center around a chicken breast. How dull. How boring. I had to liven it up somehow. Digging around in the fridge I came across some teriyaki sauce and some green onions. Somehow that reminded me of some
Chicken Yakitori
I did almost a year ago. Not sure how that popped into my brain, but I decided to run with it.
After marinating the chicken for a few hours, I got it all skewered up
Onto the Egg with some Spring Rolls that were to be cooked at 425.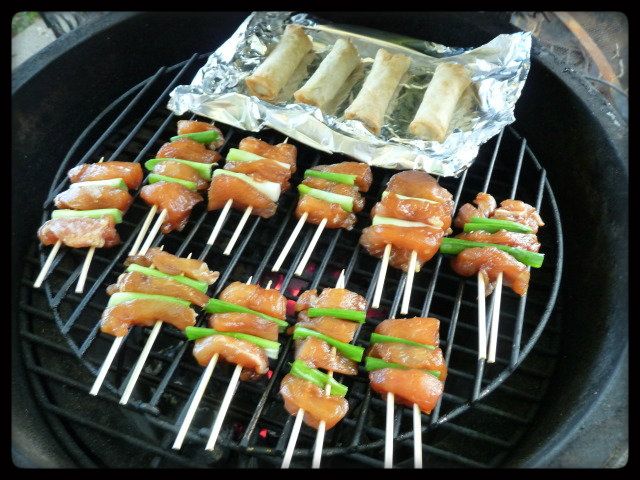 Didn't take long, less than 10 minutes. These would make a great appetizer
Or you could serve them up with some fried rice for a dinner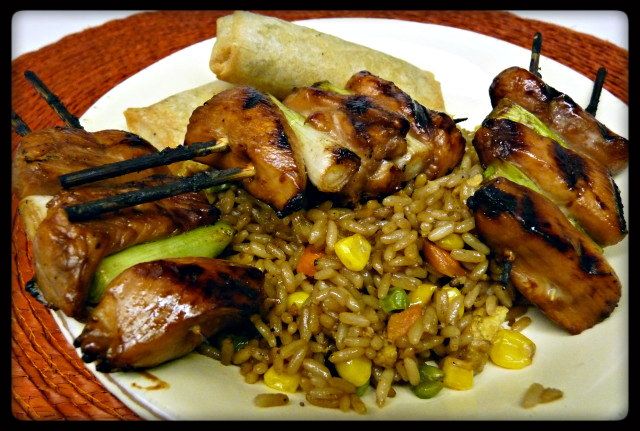 Noodles or some kind of Asian slaw would also work well. Pretty great lil meal for digging around in the fridge and it was a great way to change up boring chicken breasts.
Chicken Teriyaki On A Stick