Last weekend the grocery store had butts for $1.89/lb and since I hadn't done any traditional barbecue for awhile I decided to cook one up on Sunday. Even though this 4-pounder was sold as bone-in the bone just ran through a corner on an angle, so it was really more like a boneless butt.
I combined some
Boetje's mustard
and some Worcestershire sauce into a very visually unappealing slather that reminded me of when my kids were babies.
I made a really simple rub of salt, pepper, paprika, mustard powder, garlic powder, onion powder, and chili (not chile) powder.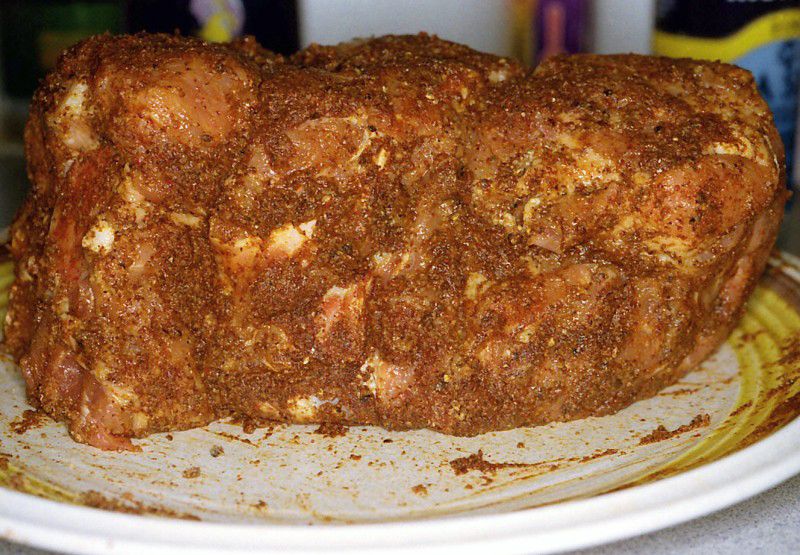 The WSM was loaded with briquettes for the Minion method and a big chunk of apple wood. After 8 hours at 250-275 the internal temp still hadn't reached 195, but we were hungry so I pulled it off the fire and let it rest in foil for about 45 minutes. No mopping or foiling during the cook.
I did get a really good smoke ring although it doesn't look like it here, and the bark was excellent. I basically cut and chopped it into small chunks.
Mrs. SC picked up some sesame seed buns at the store and they were just the right size. I opened a bottle of
Arkansaw Hog Sauce
, which turned out to be pretty good. It's not too sweet and has a nice underlying tang that worked well with the smoky pork.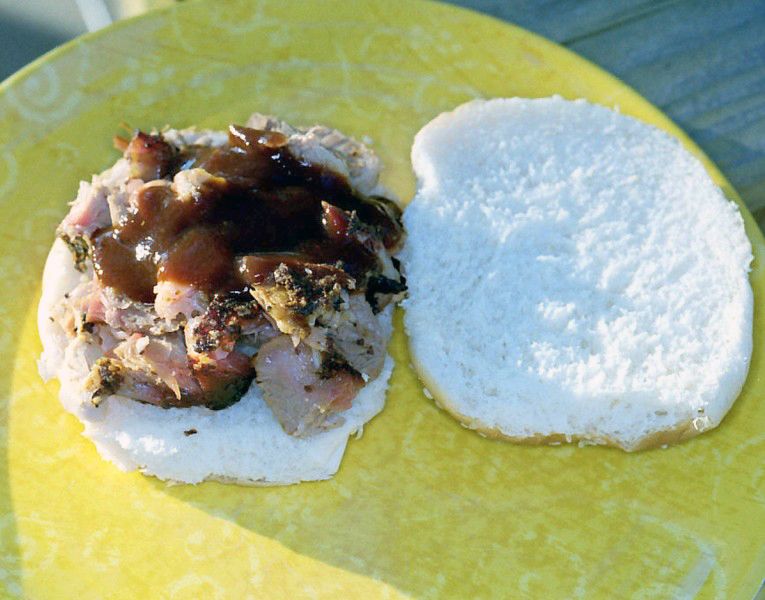 I've been eating leftovers all week and it tastes just as good as it did Sunday, maybe even a little better since the outer and inner pieces have had a chance to mingle, and I like chunked pork just as much as pulled.
Brad