This was originally going to be General Tsao's chicken, but I was missing some ingredients and too lazy to go to the store to get them. I did have the necessary stuff for chicken fried rice, so that's what it became. Improvise and overcome and all that.
Mise en place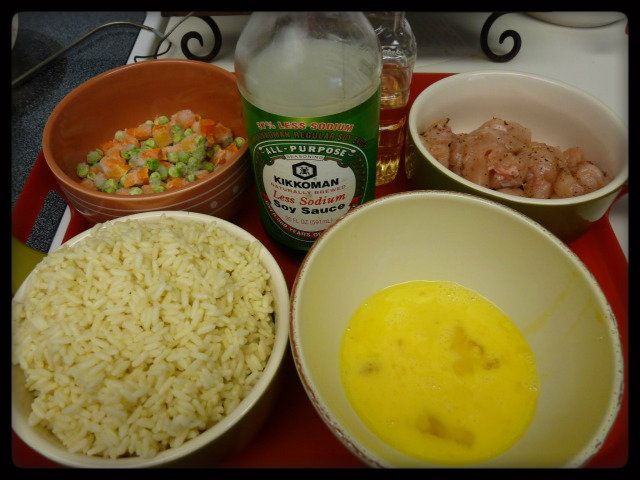 Rain trying to defeat me. You can't stop me rain!! I have a covered patio. Muah-haw-haw-haw!! (that's my evil laugh)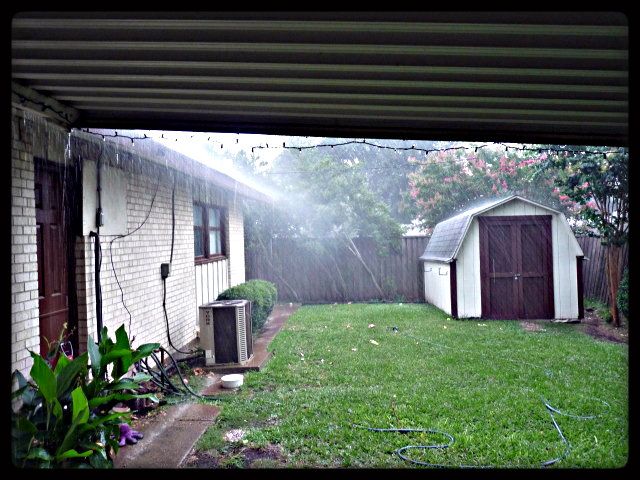 But the rain did make my pictures come out dark.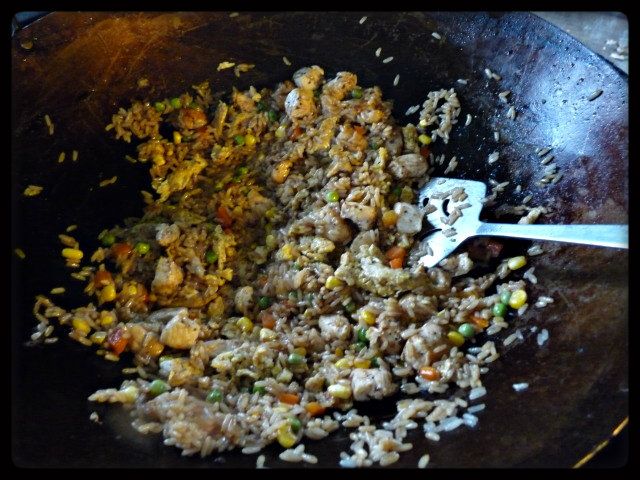 But no matter, dinner was still wonderful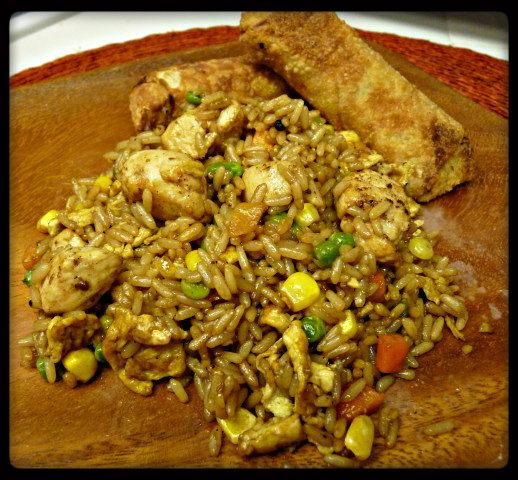 Chicken Fried Rice