Pork sirloin chops sometimes get a bit of a bad rap but I think that with the proper preparation (like brining) they can be just fine. These were brined with salt and ordinary dry Italian seasoning.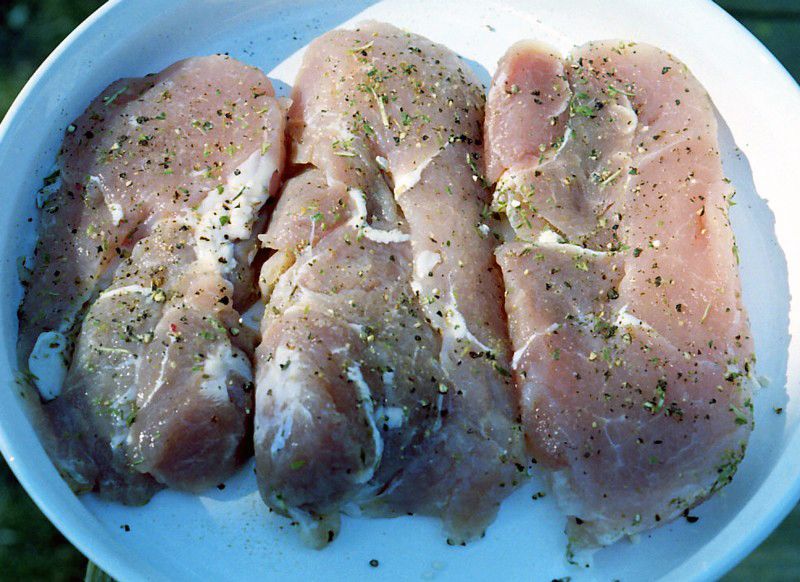 Even though I had a hot fire and an iron grate I didn't really get a crust or strong grill marks, probably because the chops were so wet.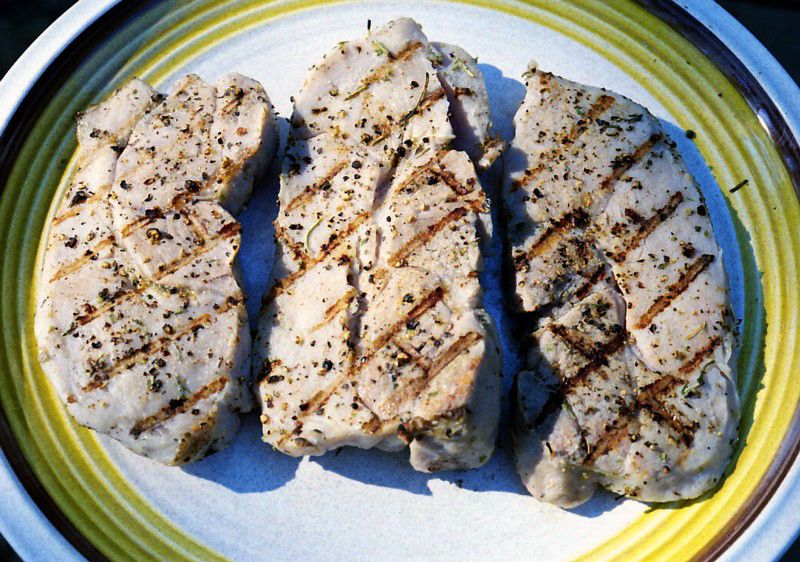 The thickness varied and it shows here; perhaps I should've trimmed them a bit to even them out. But the flavor was really good and I was surprised at how much of an effect the Italian seasoning had. My wife fried up some leftover takeout fried rice (twice-fried rice?) and it was actually better than the first time around.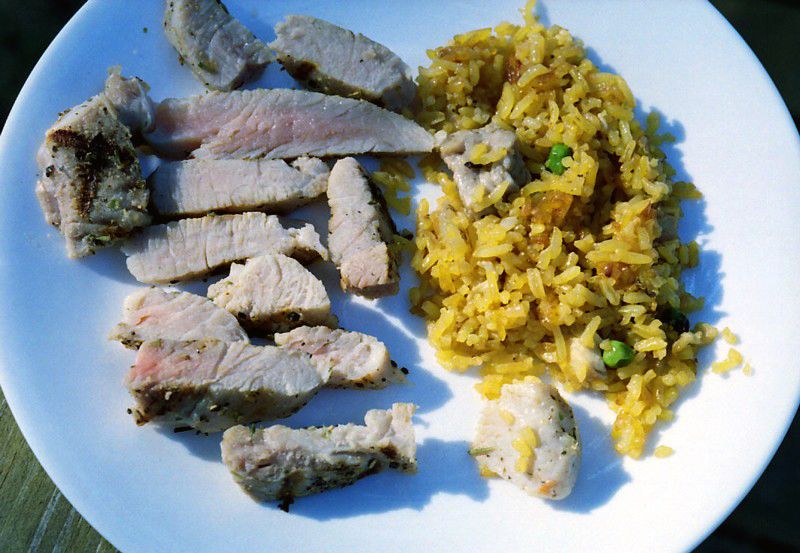 My Thai round steak disappointment was still weighing on my mind last Saturday so I decided to try the recipe again with fresh ingredients instead of dry, and with a couple of loin chops I found in the bargain bin.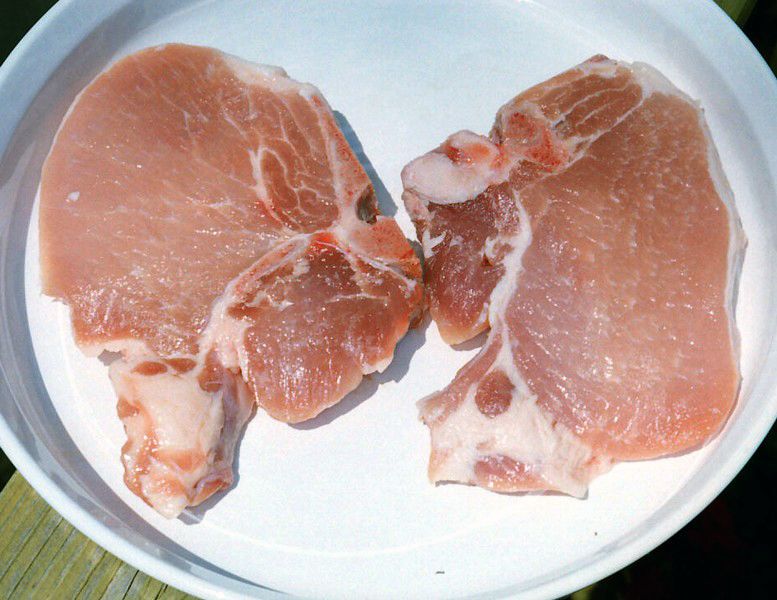 I didn't have any ginger on hand but I had everything else, and I used sesame oil instead of canola and added some lime zest as well.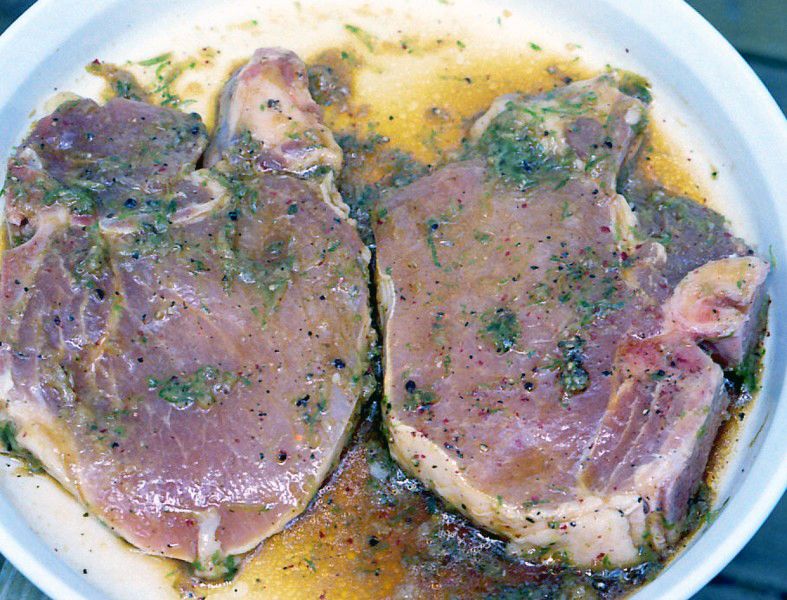 Much better! The flavors were very noticeable, especially the lime and sesame, and I'll bet fresh ginger would've helped, too.