Since I was on my own last Friday I decided to grill up a round steak...hopefully I'm getting to the end of them!
The recipe is called
Thai Grilled Beef
and I found it on Cooks.com.
Can't do grilled beef without some sort of beef, right?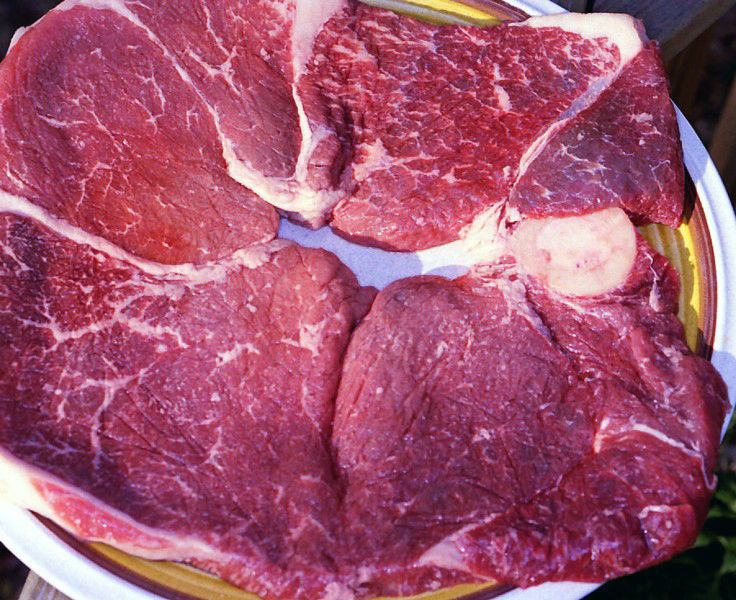 No matter how much I whisked the marinade never really emulsified.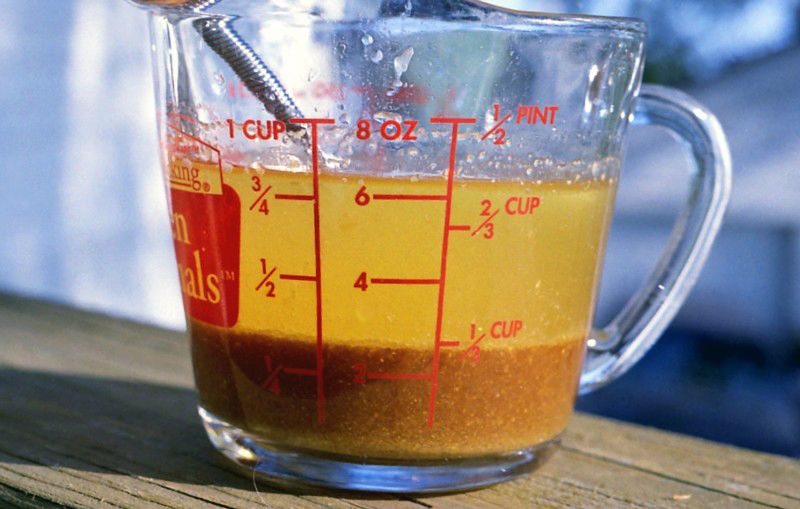 This was the temp in the "cook shed" when I started. By the time I finished cooking it had risen to 105.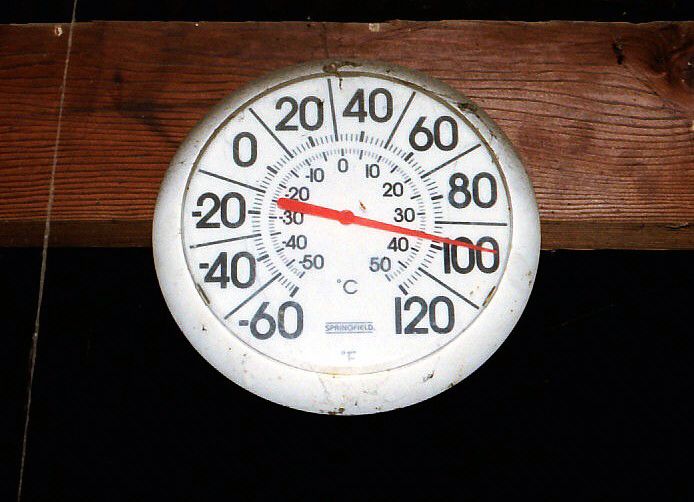 The steak marinated for about 24 hours so I was expecting some good flavor.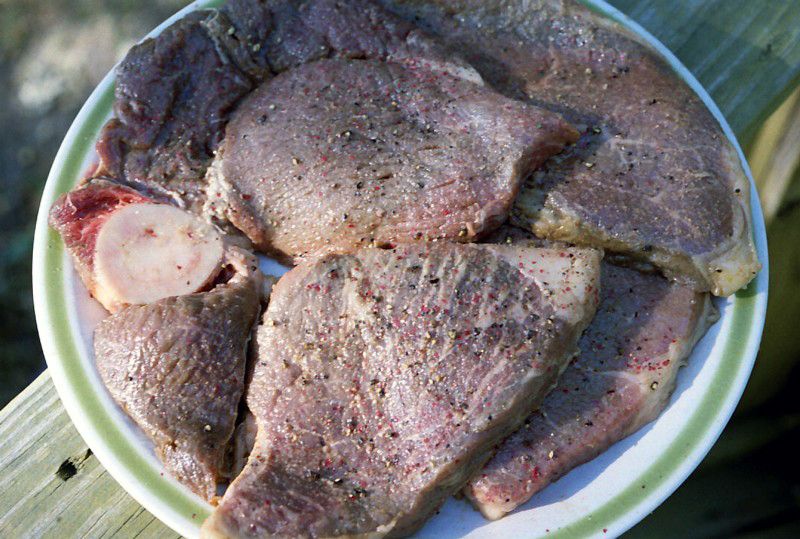 Hot off the grill, complete with some nice marks. And yes, the marrow was delicious.
The beef was done to my liking but didn't have nearly as much flavor as I expected; I probably need to replace my powdered ginger with a fresh supply. At least it wasn't dry and was reasonably tender as far as round steak goes.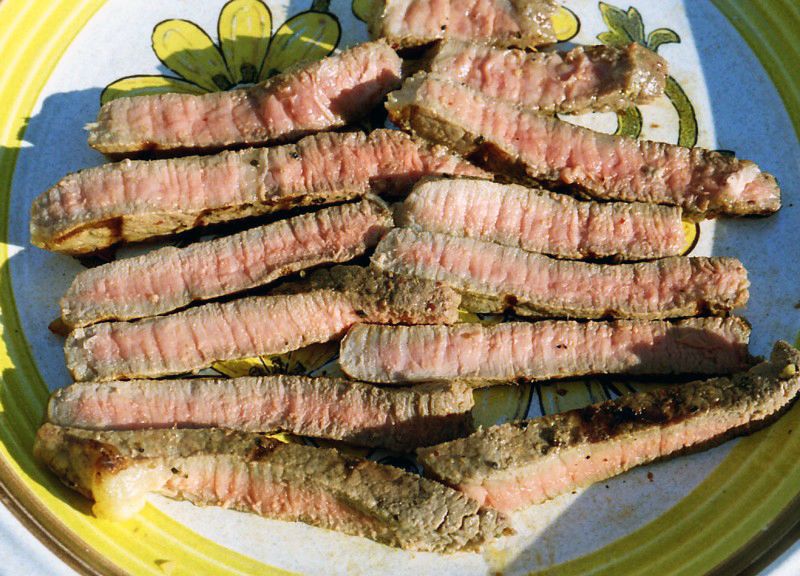 I like the ingredients in the recipe but if I try it again I think I'll use fresh garlic and ginger.
Brad