Last Sunday I was going to grill up some burgers and decided to change things up a little. Every so often I mix the ground beef with creamy salad dressing, diced bacon, and cheese and since I hadn't done that for awhile it seemed like a good thing to do.
There are no set measurements, just what feels right.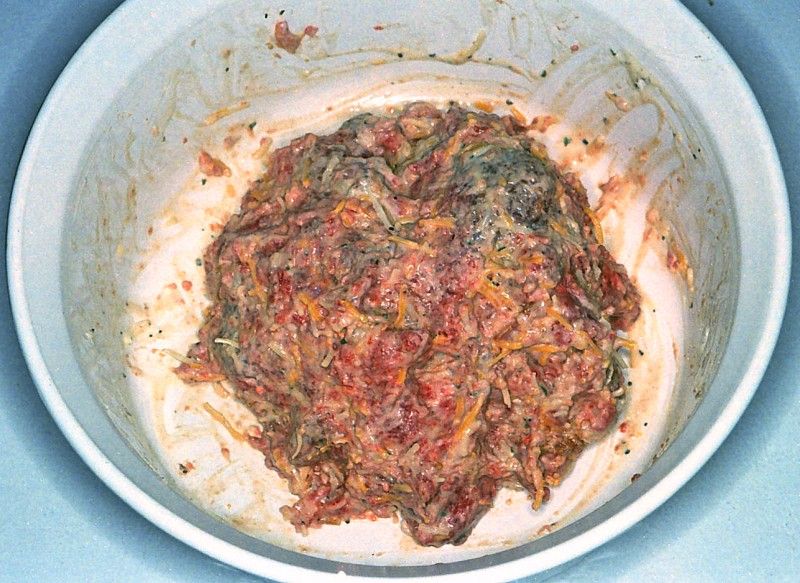 A bacon wrap helps keep at least some of the cheese and dressing in the meat but some will invariably be lost.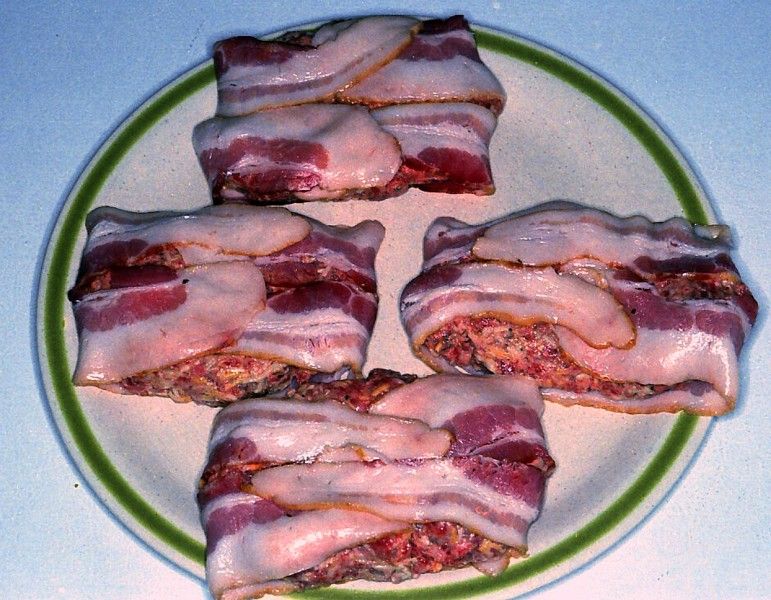 Direct grilling would really create a mess so indirect is better.
Instead of regular burgers I decided that patty melts would be a nice change, and it's not a patty melt without bread of some sort. My preference is rye and I buttered and grilled it.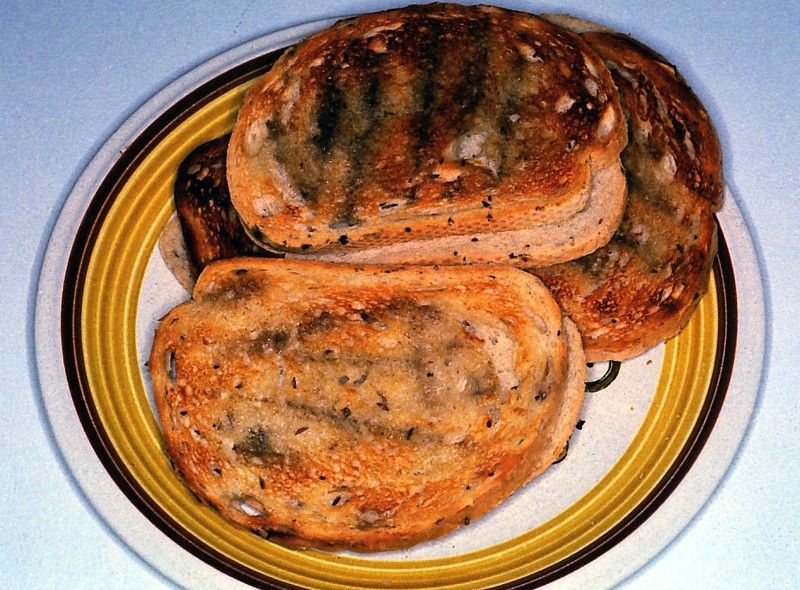 I'd like to take credit for a killer smoke ring but that's just the bacon.
The burgers were thoroughly cooked but still moist thanks to the other ingredients, although they were a little small for the bread.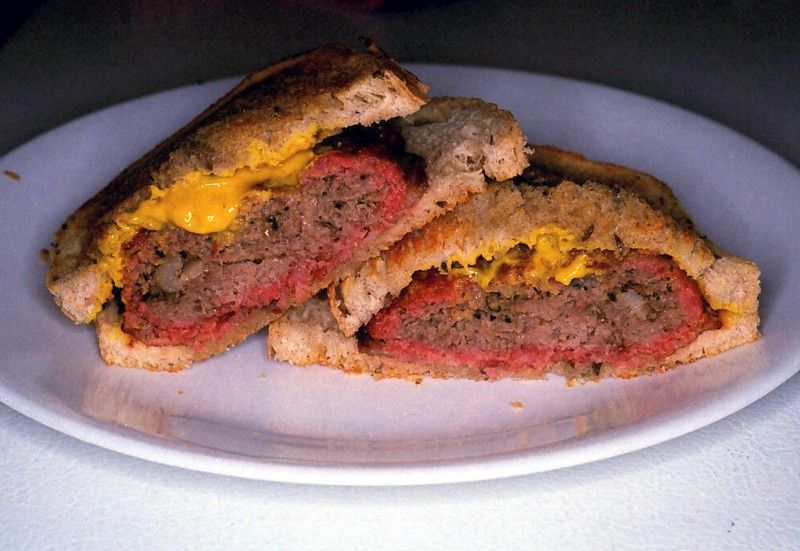 The burgers had plenty of flavor and the crispy bread was a nice alternative to regular buns. Regular burgers are always good but there's nothing wrong with a little creativity now and then!
Brad