I was feeling a bit burgery last weekend so I defrosted 3 pounds of ground beef and made some burgers on Sunday.
Lunch was mushroom-stuffed burgers from a recipe I received from a mailing list I subscribe to. The mustard and Worcestershire sauce were mixed into the meat; they weren't used for the stuffing. Everything else was sliced, chopped, and sauteed in butter.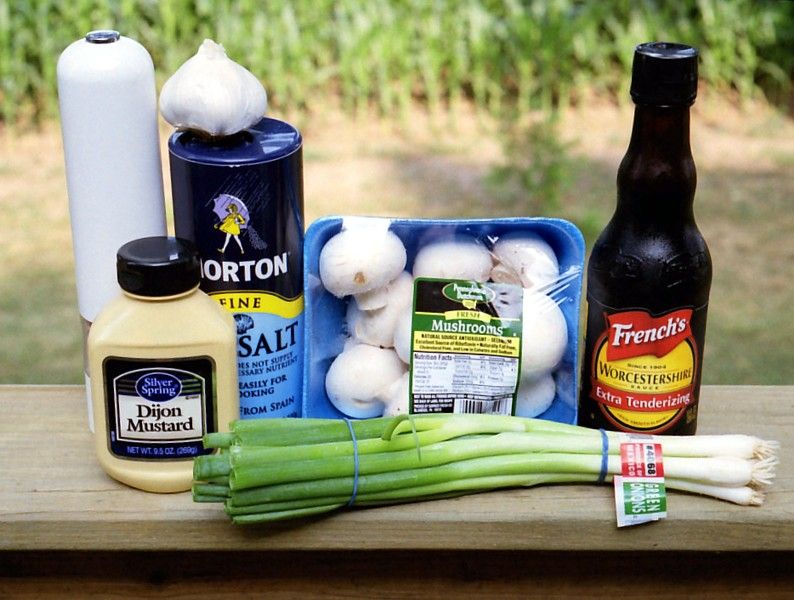 These were pretty good as the stuffing helped keep the burger moist and added some nice flavor and texture. The recipe actually calls for ground pork but since I have an abundance of ground beef that's what I used. I didn't do a very good job of matching the size of the burgers to the buns, though.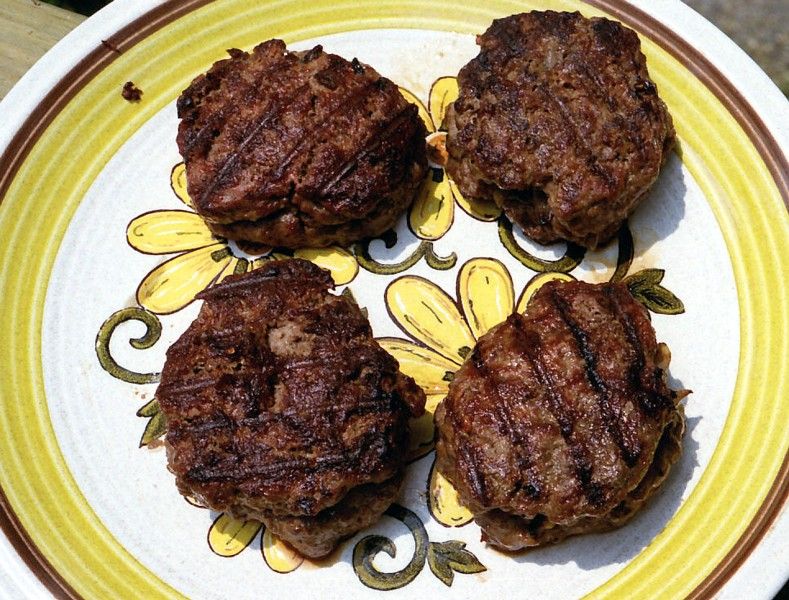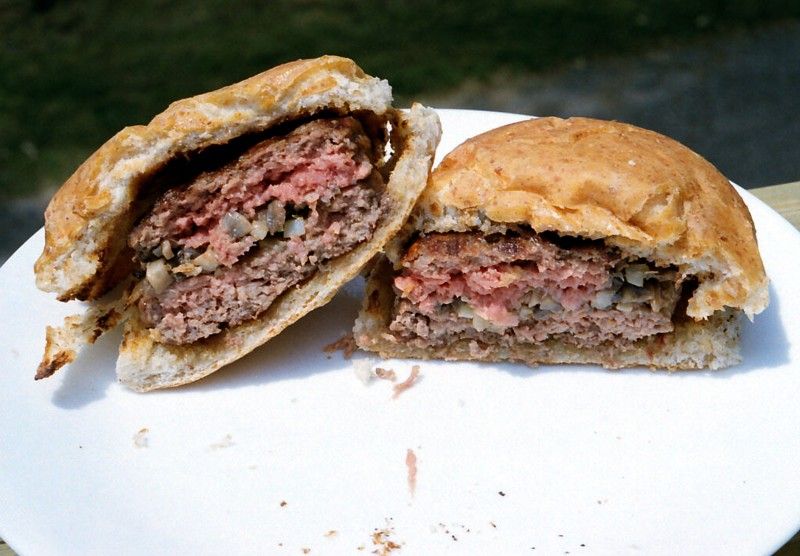 I enjoy the PBS TV series
Hubert Keller: Secrets of a Chef
and a recent episode featured his
Burger au Poivre recipe
. Of course, anything "au poivre" will feature pepper and he adds coriander seeds for a different flavor.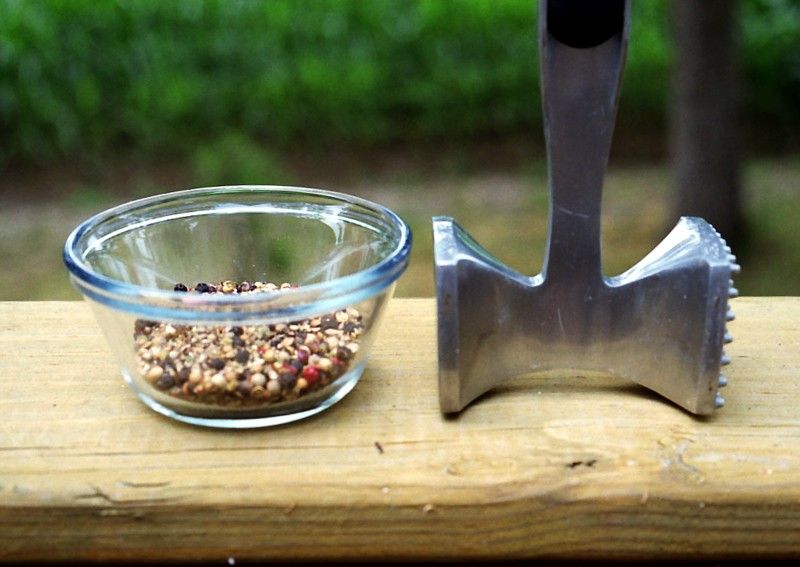 I felt that a grainy, country-style mustard would be a better fit than a smooth mustard.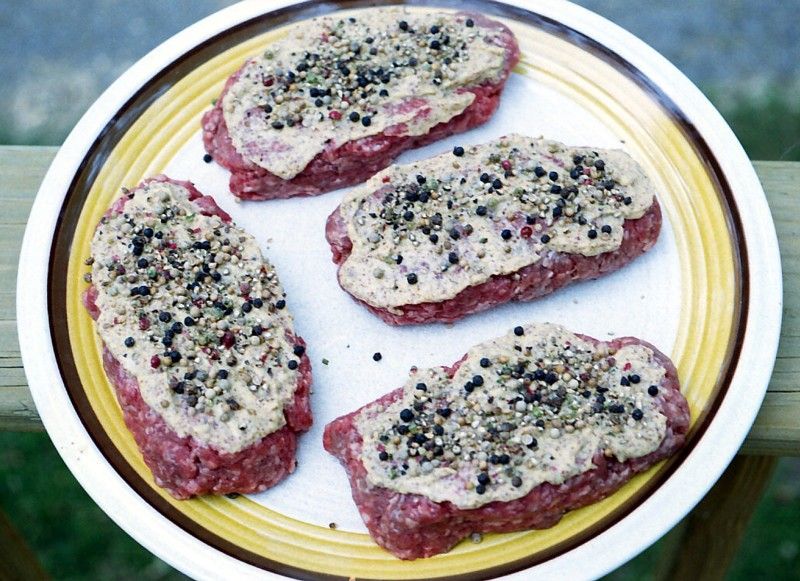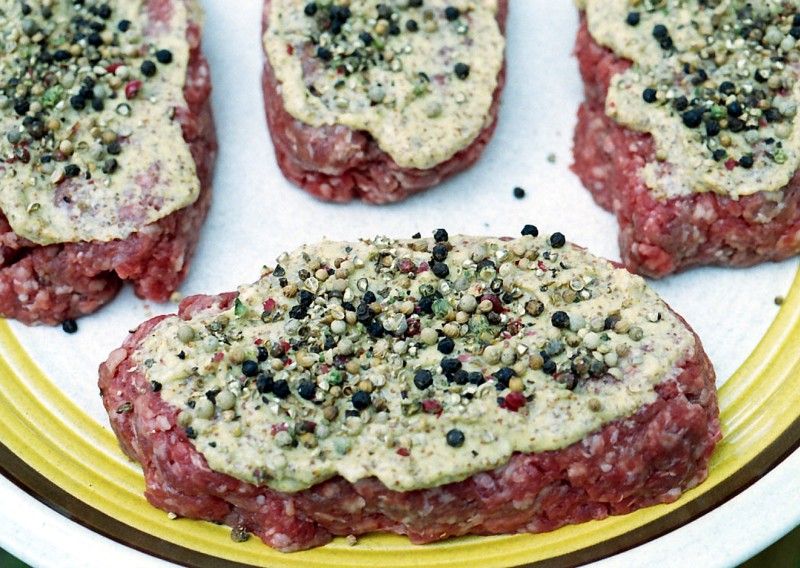 Instead of cooking the burgers on the stove or in the oven I used an iron skillet and grilled them with charcoal, oak chunks, and a closed lid to trap the smoke. I started the skillet in the kitchen since I don't have an outdoor burner and when the oil was hot I added the meat and then hauled butt 100 feet down the driveway to the grill. They really puffed up as they cooked and when they were done I grilled a couple of small baguettes.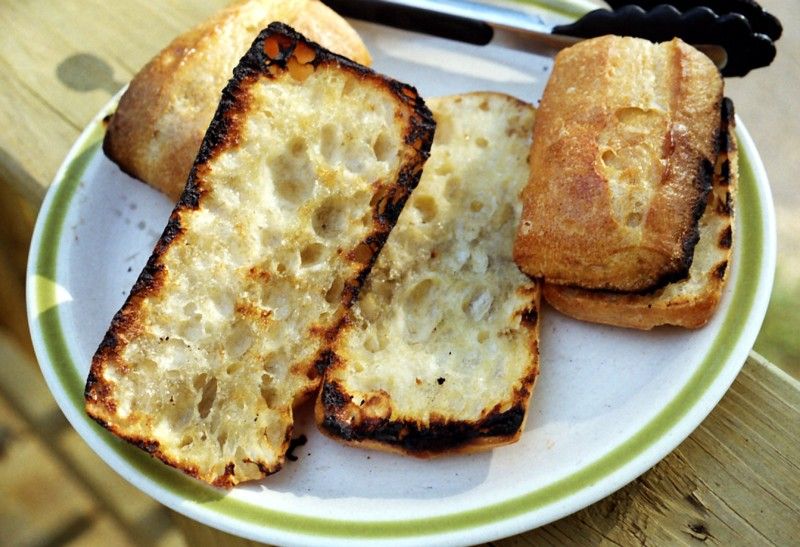 French cooking just isn't French without a sauce and these burgers are no exception. After they were done there were a lot of crispy brown bits in the pan, just as Chef Keller had predicted there would be!
I followed the recipe and wound up with a very tasty brown sauce.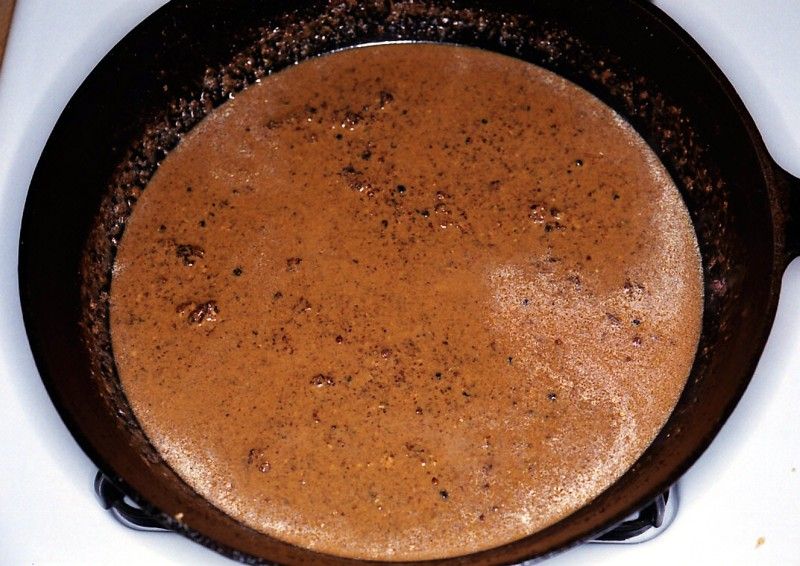 I would've preferred a thinner burger but nonetheless these were outstanding. The recipe calls for sirloin or ribeye and I'm sure either would've made them even better, but I still thought they turned out great and the sauce is the difference as it really complemented the peppercorns and mustard.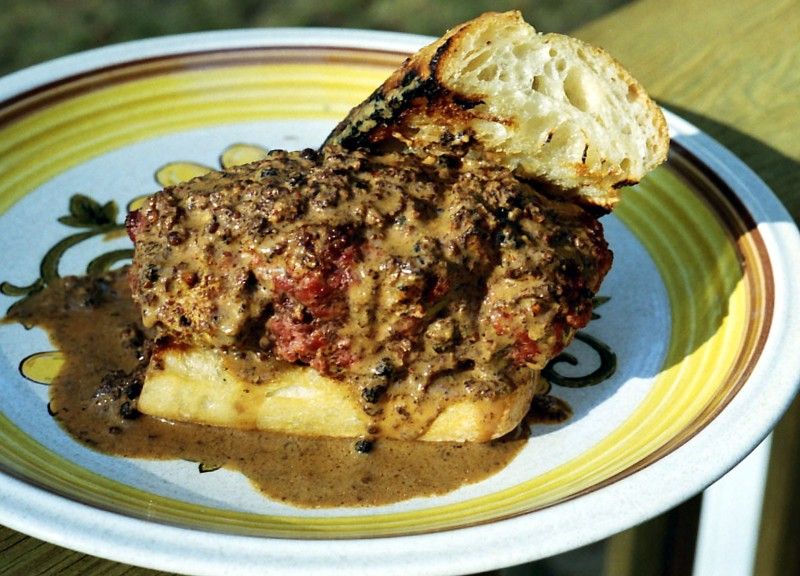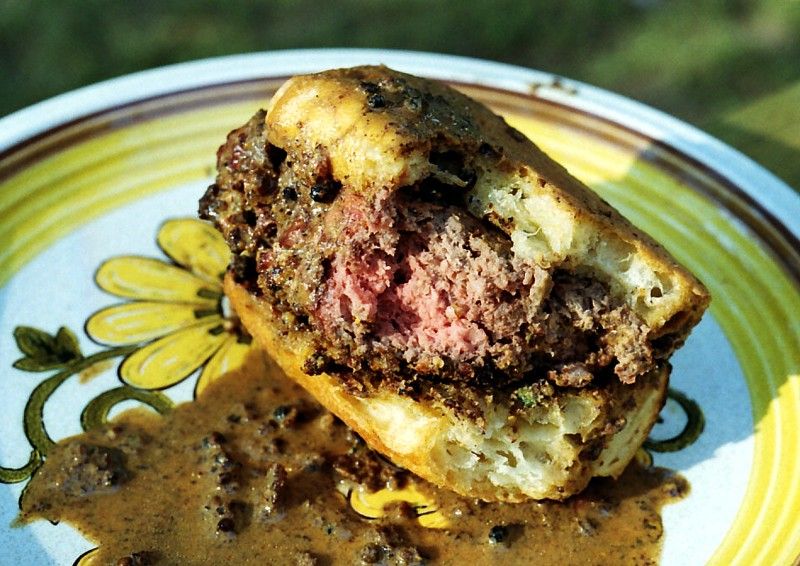 Brad