A couple of weeks ago I was nosing around Google Maps and came across
Brown's BBQ Pit
in Delavan, so I headed over there for lunch on a Saturday.
It's located in a fairly unassuming building near the intersection of 8th and Geneva Streets. The KCBS logo caught my eye right away.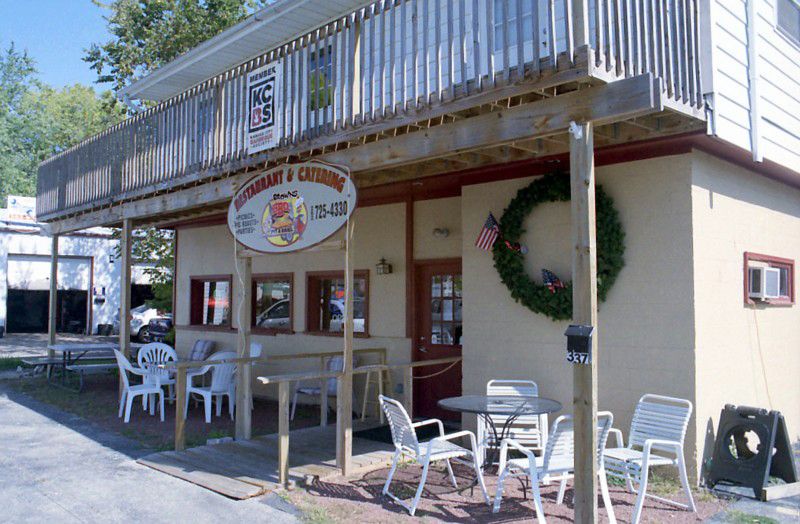 The cooker is a case of function over form, and Randy Brown was gracious enough to let me take a couple of shots.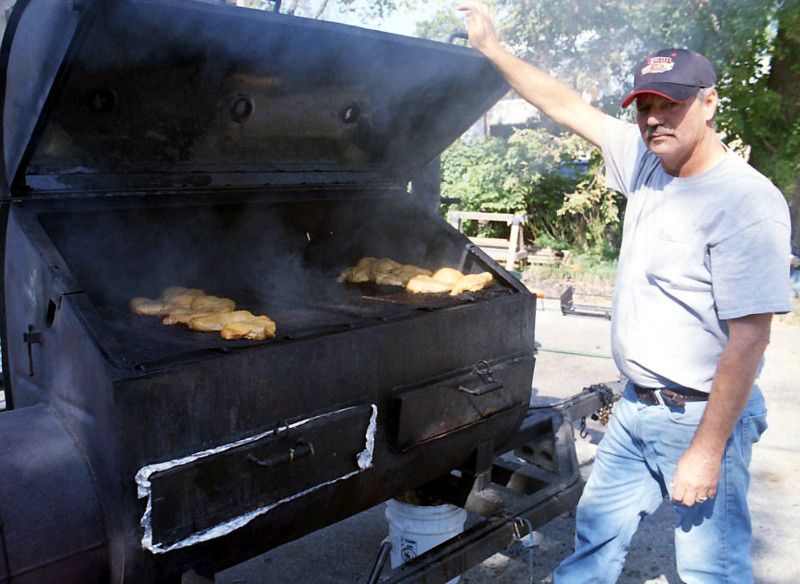 Things are equally simple inside with a split counter and a few tables, and the decorations are definitely pork-oriented.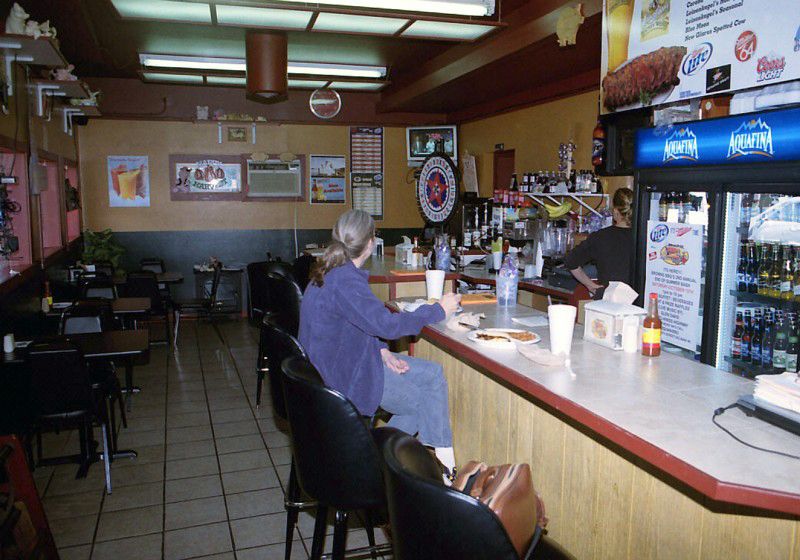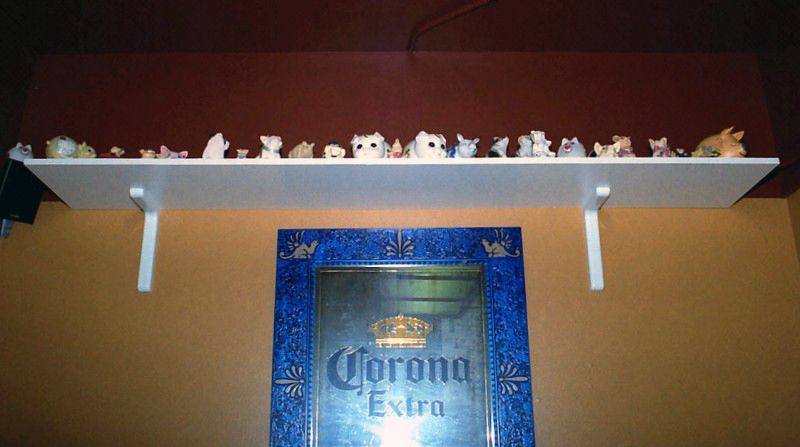 Mrs. Chicken ordered the pulled pork sandwich with cheesy hash browns (not a typical barbecue side but they're popular up here) and cole slaw. I was only able to get 1 photo because she was hungry and not in a mood to wait.
I chose the brisket with beans and jambalaya. I can take as many shots as I want of my own food.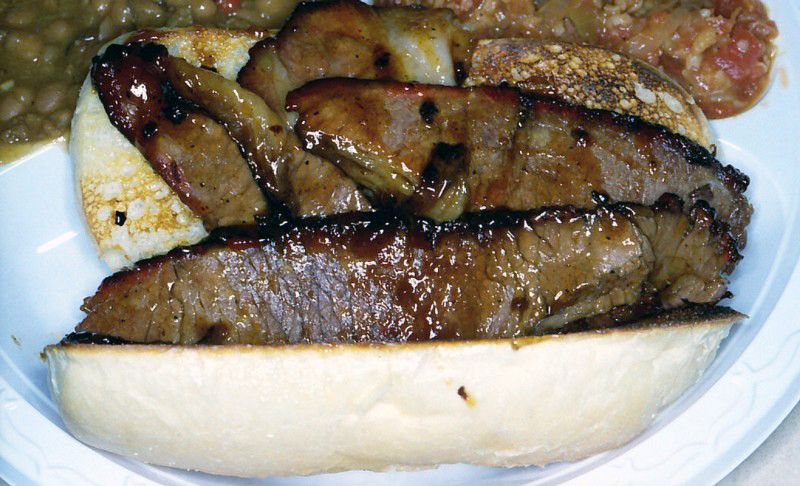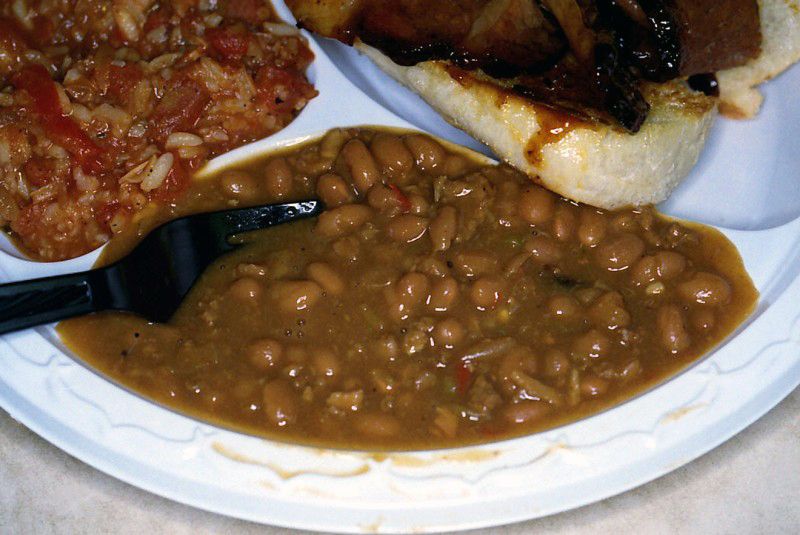 We were both quite happy with our orders. I don't know why but for some reason I didn't think to halve the sandwiches between us so I only got a small taste of the pork, but it had a nice amount of smoke and good flavor. Most places around here serve brisket chopped so it was nice to get sliced for a change, and the beef was tender and not too lean. Unless specified otherwise the meat comes sauced but the sauce is homemade, only slightly sweet, and not ladled on by the gallon so it's complementary rather than dominant. The toasted buns are a nice touch, too. I couldn't tell if the beans were made totally from scratch or if they're a doctored commercial brand, but regardless I thought they were pretty good as they had a little bit of heat and smoke, and burnt ends are mixed in. The jambalaya was on the tomatoey side and definitely packed a peppery punch. My wife said the hash browns were a little dry so they were just OK, but she did like the creamy slaw. All in all it was a very good lunch, and next time I plan to get there a little later so that I can try the ribs and chicken.
Brad