Last Wednesday I had lunch at
South Street Smokehouse
in Lafayette, Indiana. I'd read about it online and since I could work Lafayette into my travel plans I decided to make a stop, and since I arrived just as the lunch hour was ending I was able to get a place at the counter and my food was ready before too long.
It's in a brick building just west of the intersection of South Street and Sagamore Parkway/US-52.
It has a decent amount of seating but certainly doesn't classify as a big place.
I ordered the rib tips and chicken. The sauce on the tips wasn't overly sweet, and both them and the chicken had a pleasant vinegar and pepper undertones. Undertone? That's a pretty fancy word when it comes to barbecue.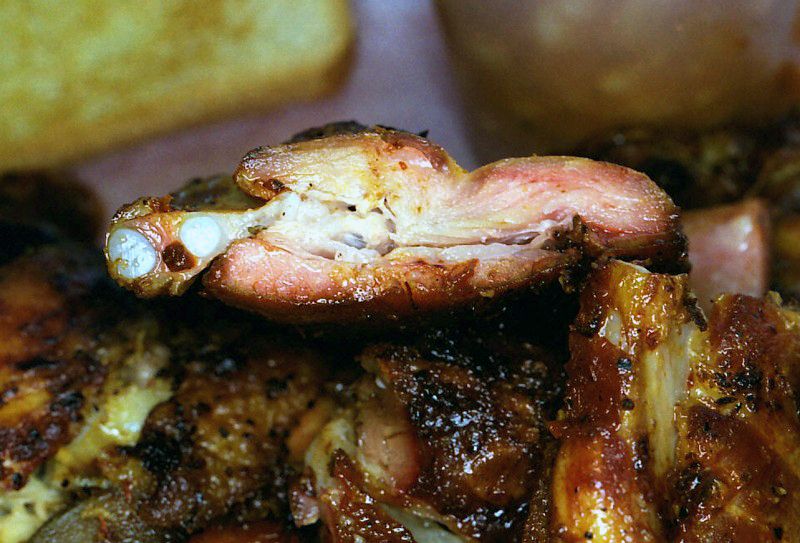 There wasn't anything really special about the Texas Toast but I thought the beans were really good. In fact, I finished them before anything else.
Brad