Wis Tex BBQ, the new Texas-style barbecue place here in town, has been open for a couple of months now and I've been there 3 times. The owner is a native Texan who married a woman from Wisconsin do that's how he wound up here, and he'd been planning on opening a restaurant for a few years.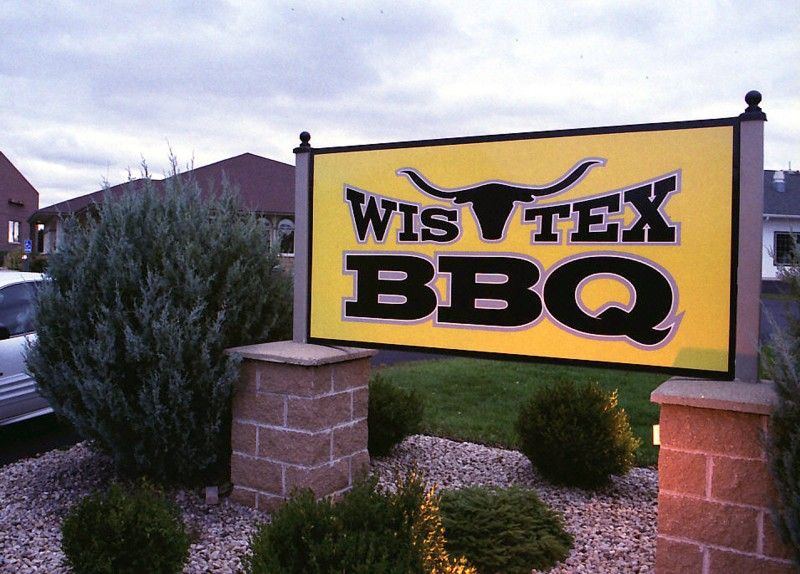 Last week I went there with a friend and I had the smoked ham and turkey breast with a side of ribs. Both were very good, both at dinner and as leftovers the next day. The ribs are very simply seasoned so most of the flavor is salt and smoke, and while they pull pretty clean from the bone they have a nice amount of chew. The turkey breast just might be my favorite as I've ordered it all 3 times I've been there and it's lightly smoky and thoroughly cooked without being dry; I should ask the owner if he brines.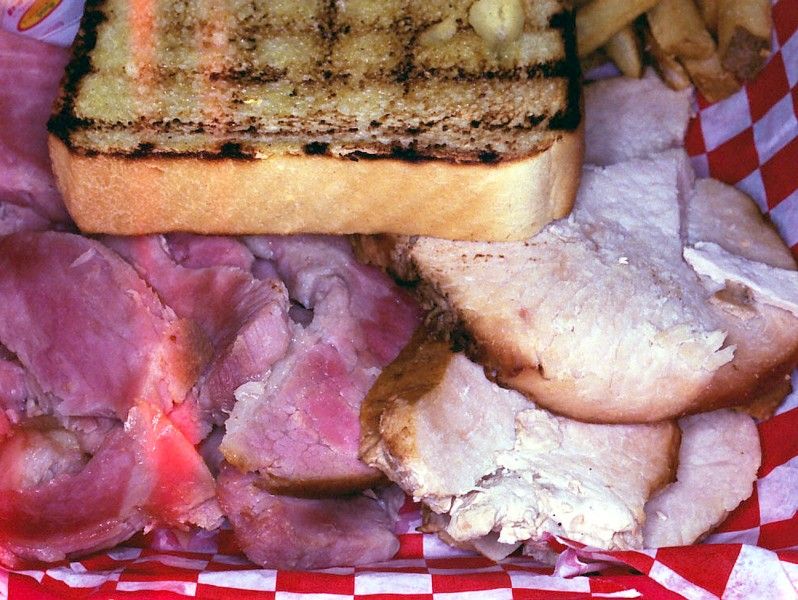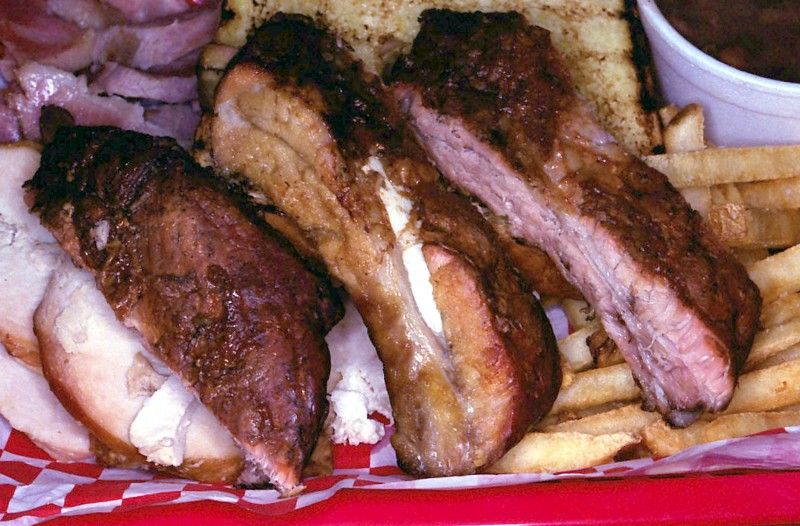 Jim had the chopped brisket and chopped pork; I've also had them and they're both pretty good. If I had to quibble I'd prefer the brisket to be sliced, but if it's chopped it allows the kitchen to put out a more uniform product and I think that's a good idea when trying to sell to a dining public that might not be all that knowledgeable about barbecue.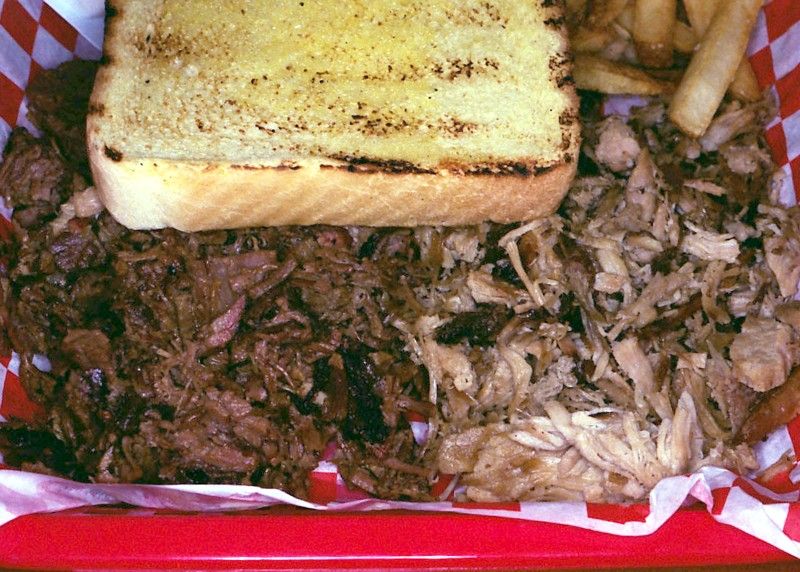 The sides are pretty simple and since I don't like coleslaw or potato salad I get the fries and the pinto beans, which have gotten better each time I've been there. They may look like baked beans but there's absolutely no sweetness to them, which is a big plus in my book. (That weird vertical stripe is either a film or processing defect.)
Prices and portions are both reasonable and I hope he does well here in Lutefisk Land. The building he's in has housed 2 other restaurants and IMO it might actually be a little bit too big for his operation, but he's putting out a good product that isn't offered by anybody else in the immediate area and even though it was a late Wednesday afternoon when we ate there there was a steady stream of customers.
Brad